There will be over 220 different varieties and 1,000 plants for your shopping pleasure.
Some will be potted, but the majority will be bare root.
All plants are $10 each.
These are the varieties that will be at the sale as of 9/8/2022.     
As more members submit their lists, updates will be posted below.
UPDATES:
 
9/9/2022   IB - MIDNIGHT RUN

                   TB - AUTUMN TRYST, D
OUBLE PLATINUM, 
EXPATRIATION,
                           FRATELLO SOLE,
GRAPE ESCAPE,
INNOCENCE ABROAD, 
                           NAVAJO JEWEL, ROYAL INVITATION
9/10/2022 SDB, -BLITZ
                             FRUIT AT THE BOTTOM
                    BB - BUTTERCREAM PIE
                             LOLLY LION
                    TB - CLARENCE,  DUSKY CHALLENGERS 
9/11/2022 IB - SWIMMING HOLE
                    NOID - SDB - YELLOW/RUST BROWN
                    TB - BLACKBIRD TEARS 
                     

REMOVED FROM SALE

- NOID - RED FROM DR. FISCHER
9/12/2022  BB - BANDED ROSE
                    TB - GLITTER GULCH,   HOLY SUICIDE,  PRISSY CHRISTY,  RING POP, 
                            RUBY BABY

9/15/2022  SPU - RODEO BLUE   
 

BEARDED IRIS definitions
TB = Tall Bearded - over 27.5 " high at top of bloom stalk
MEDIAN BEARDED IRISES
          SDB = Standard Dwarf Bearded - 8" - 16" - great for small areas - bloom early - compact clumps
          IB = Intermediate Bearded - 16" - 27.5" - Smalled plants - bloom between the SDBs and the TBs
          BB - Border Bearded - 16" - 27.5" - Resemble TBs but reduced in all parts - bloom with the TBs
          MTB = Miniature Tall Bearded - 16" - 27.5" - delicately formed blooms on thinner stalks - bloom before the TBs
B= Arilbred - bloom early - iris with biblical ties - quarterbreds and halfbreds grow similar to TBs and Medians.
BEARDLESS IRIS definitions  
LA = Louisiana - tall, water loving irises, bloom late. Can grow in shallow standing water, ponds, along streams.
JI = Japanese (ensata) - tall late blooming water loving iris - keep wet but rhizome must not be in the water.
SPU = Spuria - tall,look  like dutch iris on steroids. NOT water plants.
There are others that do not fall in these categories
NOID IRISES
NOID (NO IDentification) irises are those whose name has been lost or is unknown.    
* * * * * * * * * * * * * * * * 
OTHER
SPECIES and SPECIES CROSSES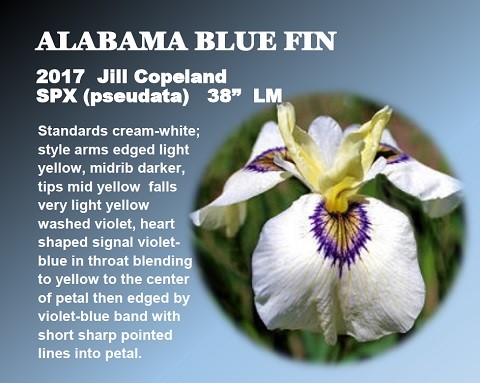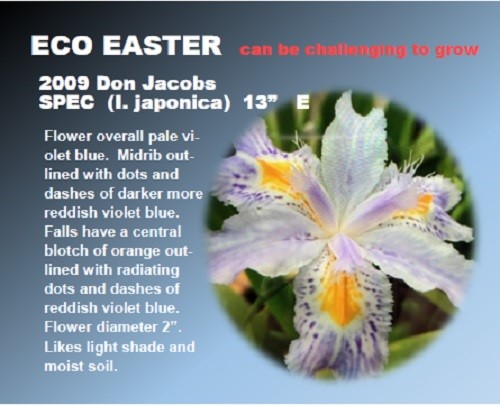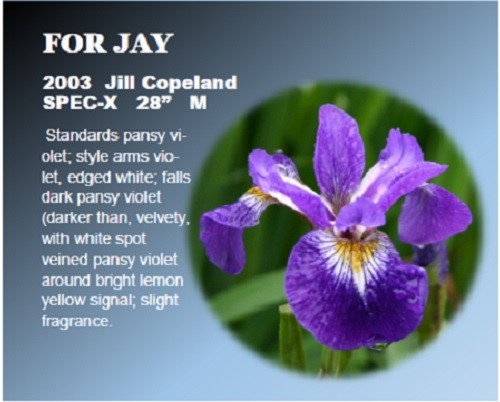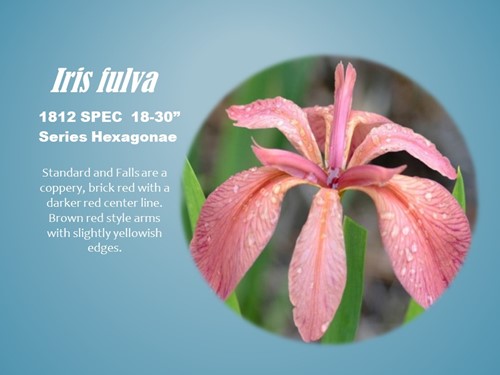 This is a Louisiana species  and can be found with the Louisianas at the sale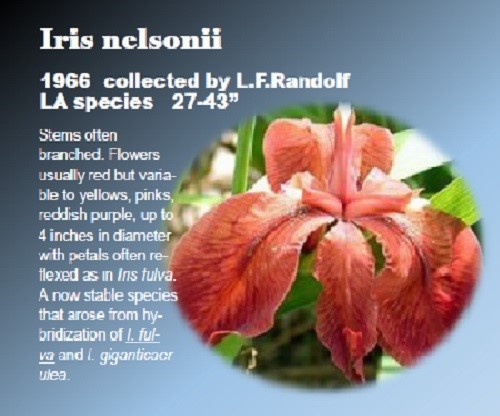 This is a Louisiana species  and can be found with the Louisianas at the sale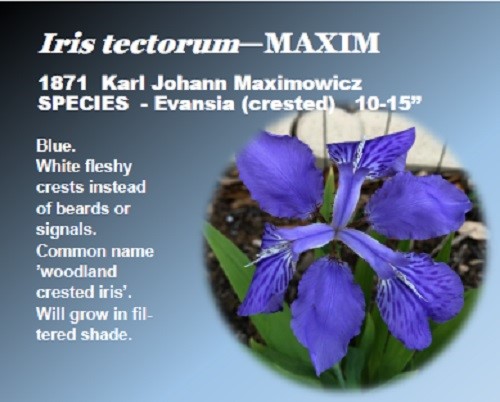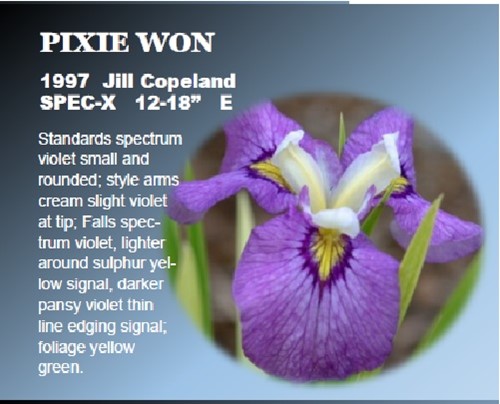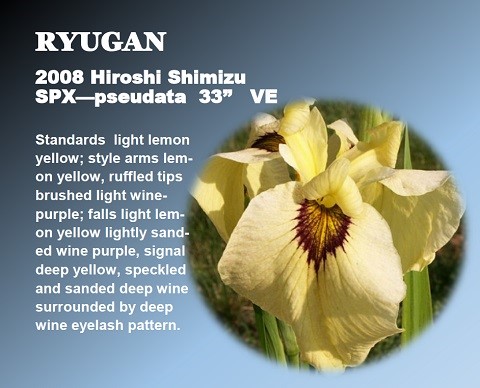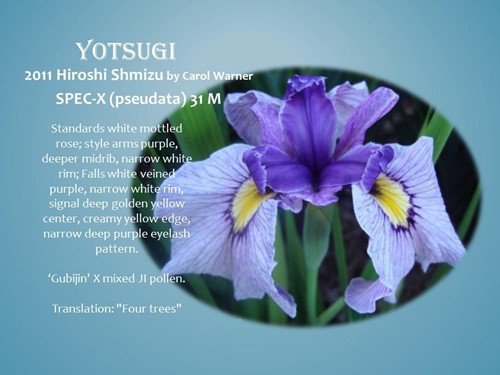 BEARDLESS IRISES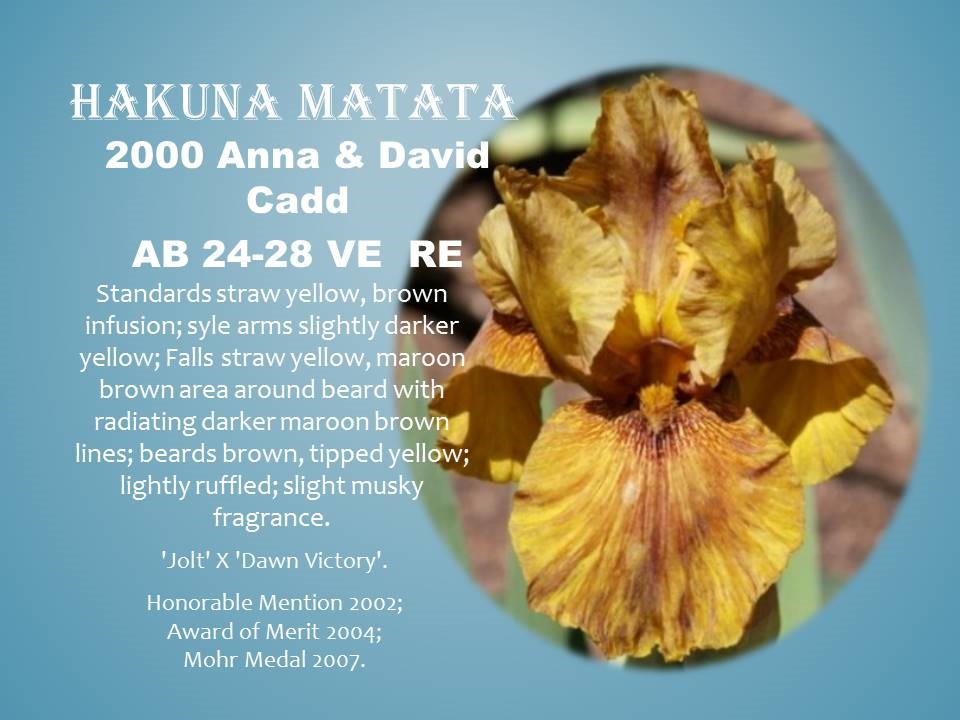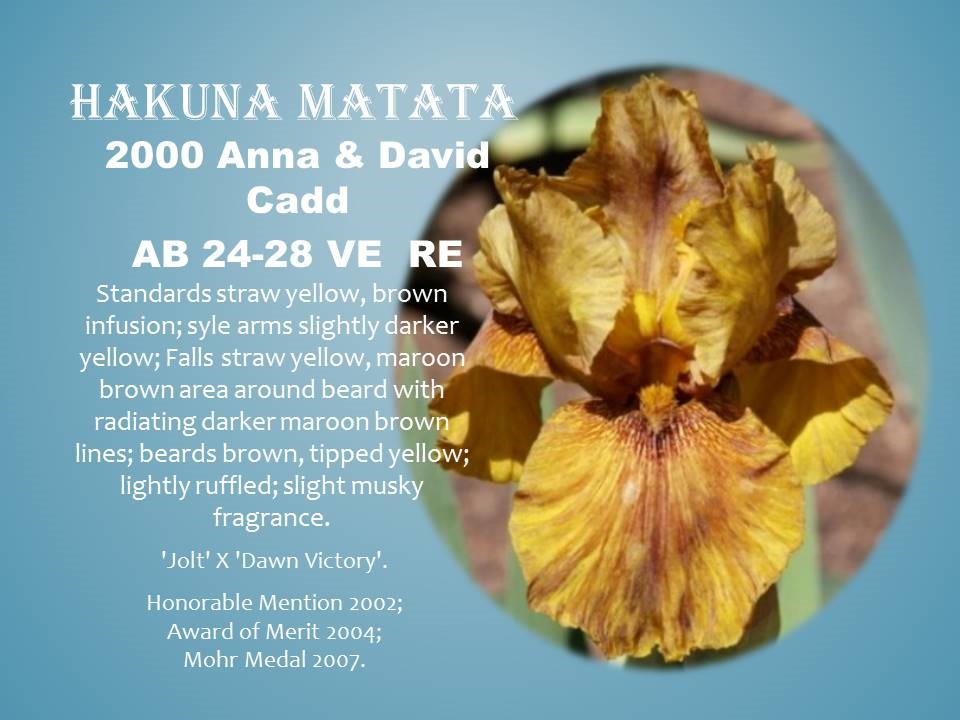 LOUISIANA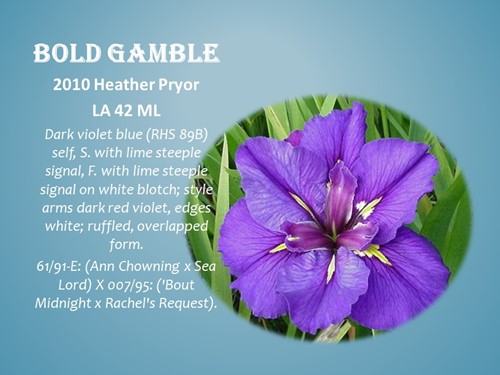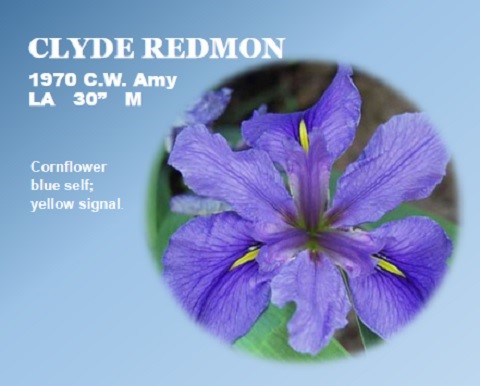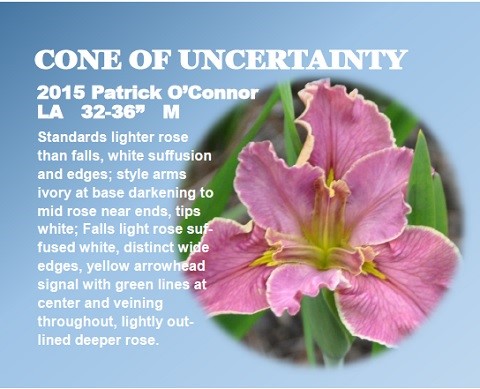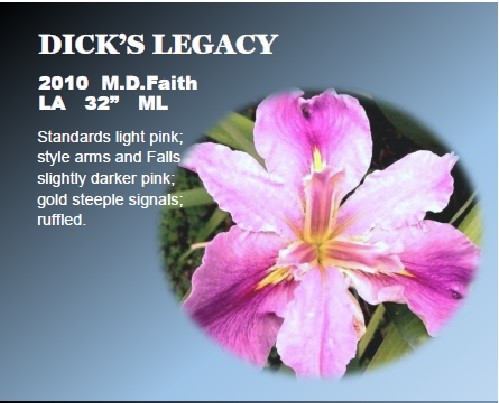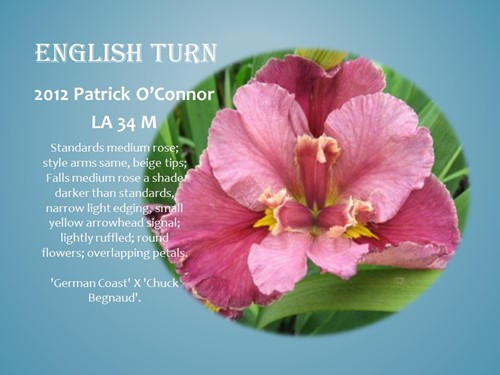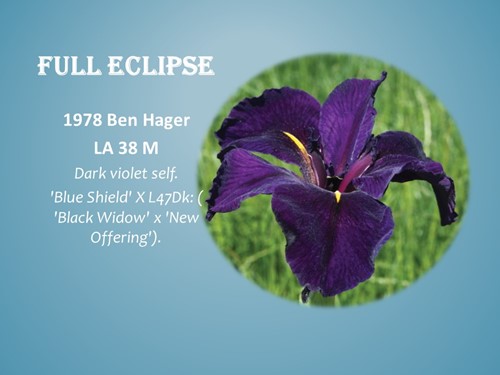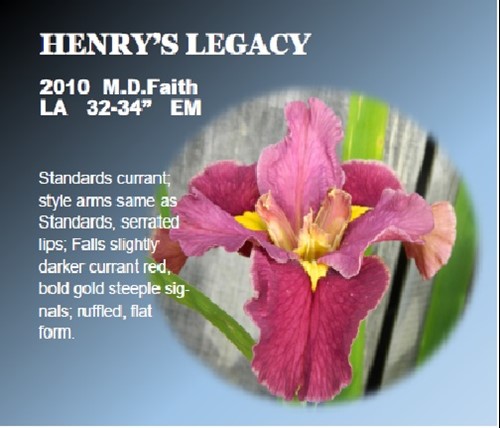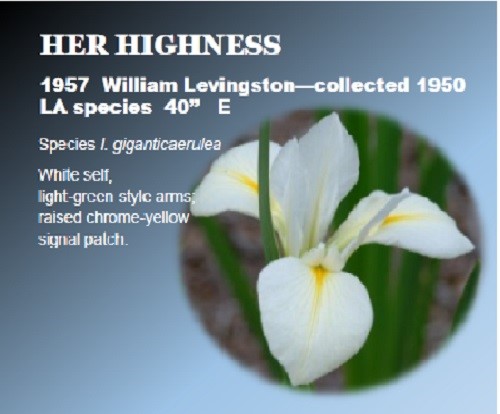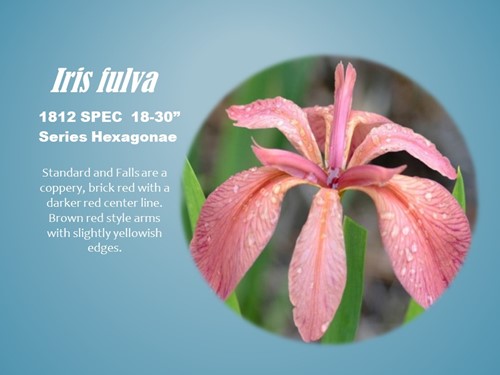 THIS IS A LOUISIANA SPECIES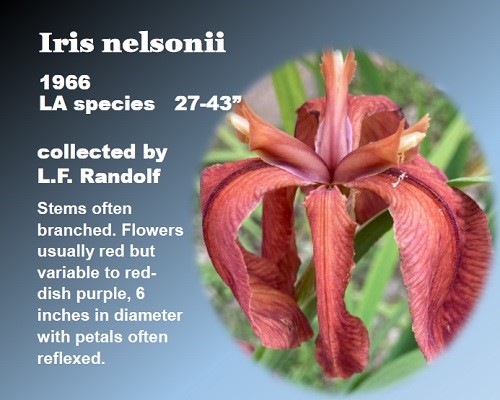 THIS IS A LOUISIANA SPECIES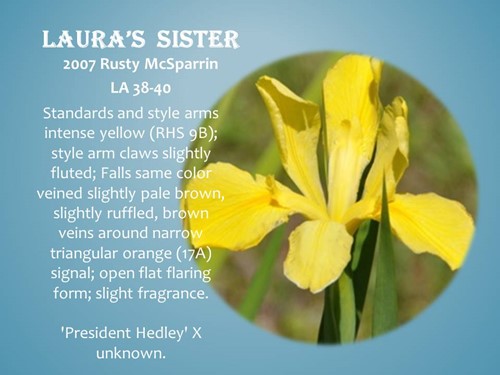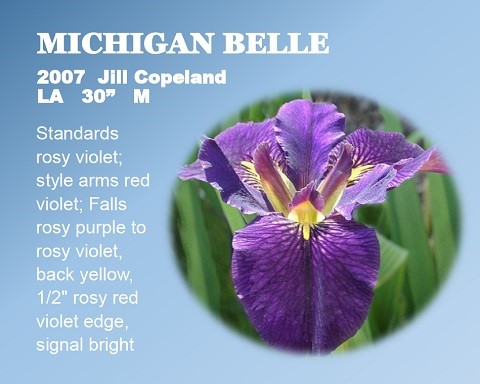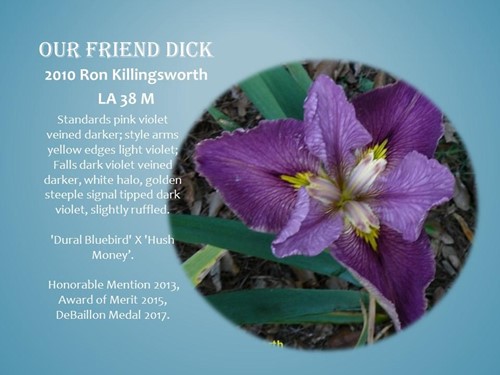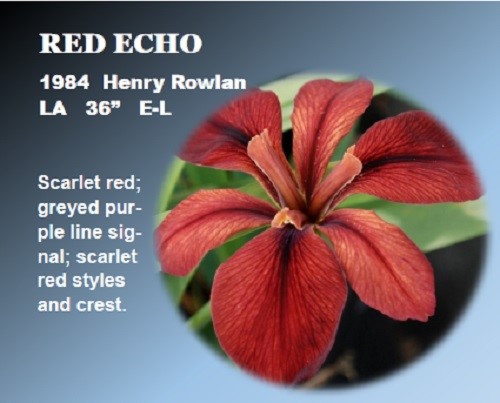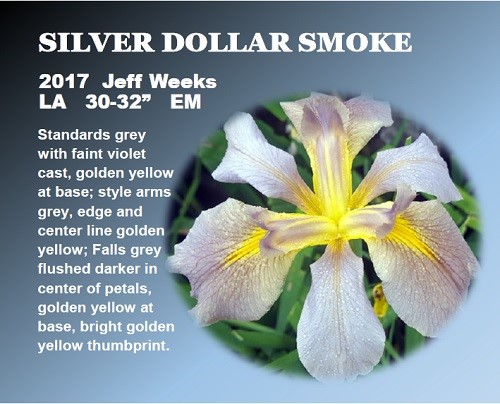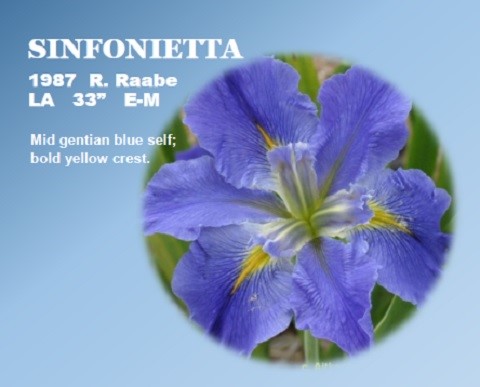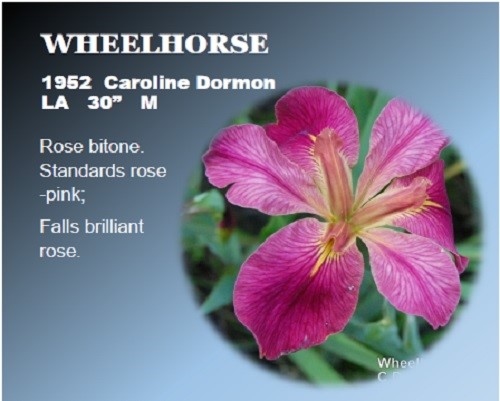 JAPANESE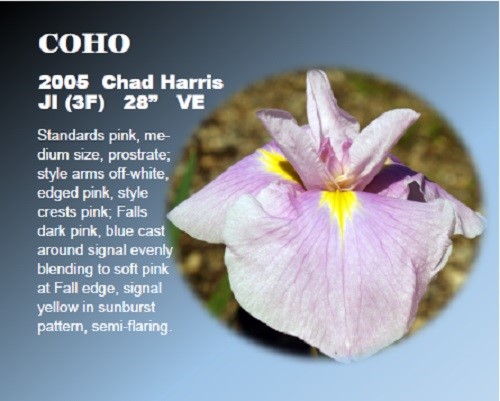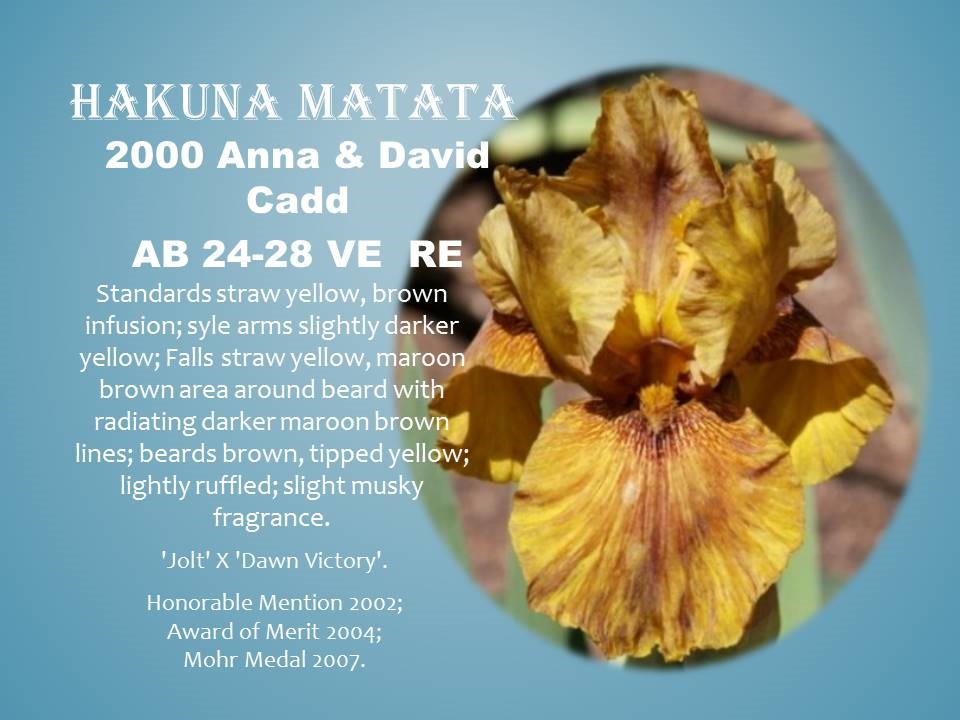 SPURIA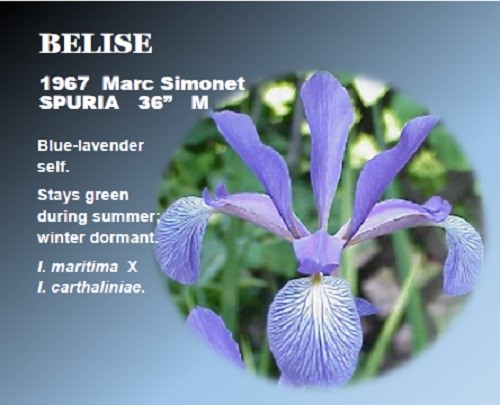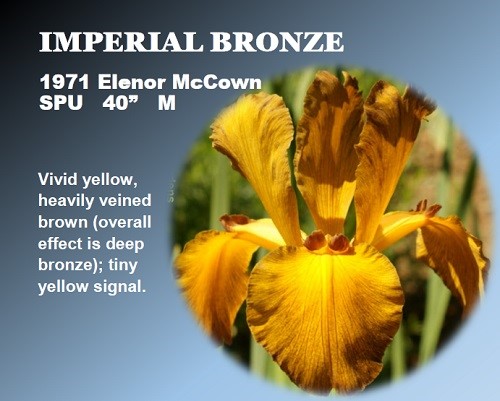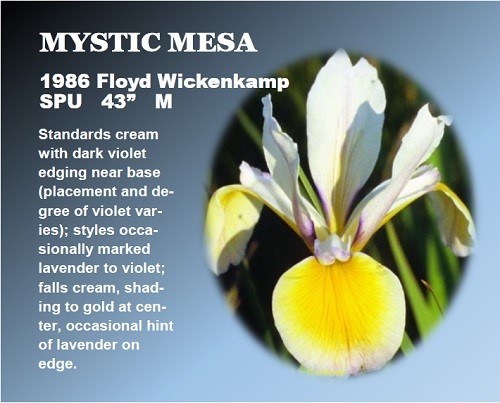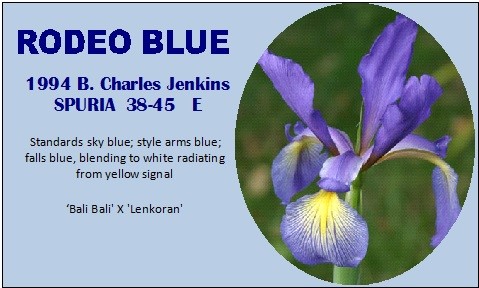 NOID IRISES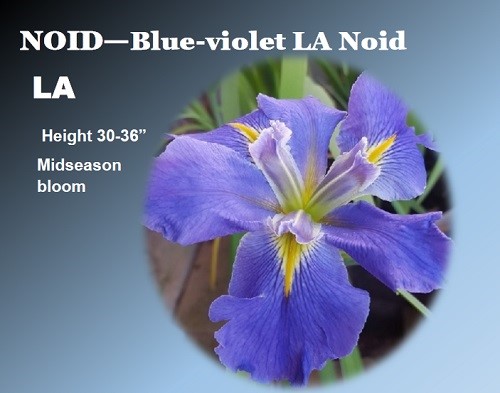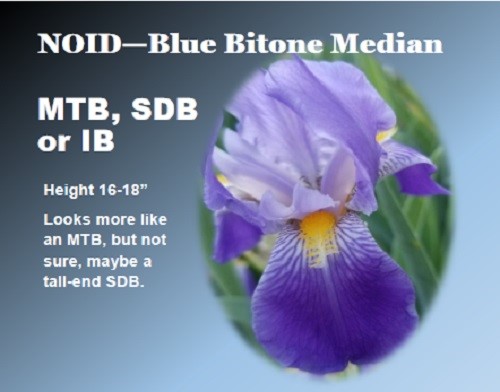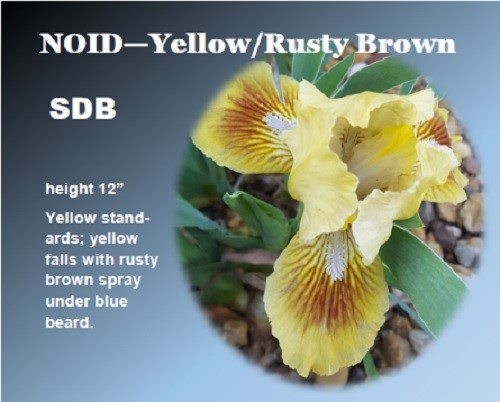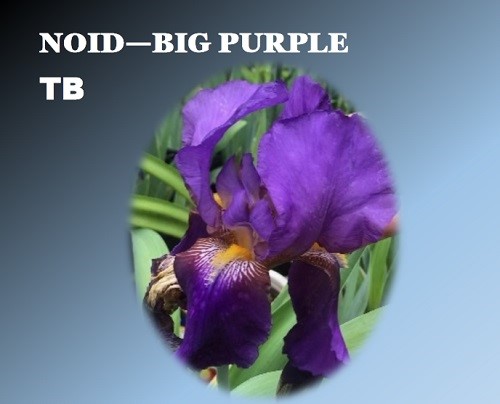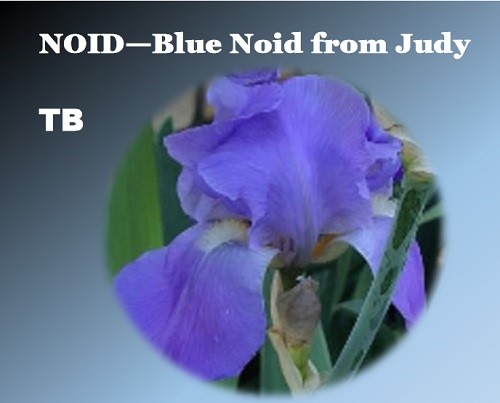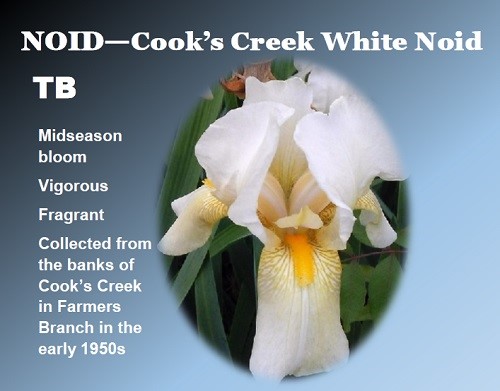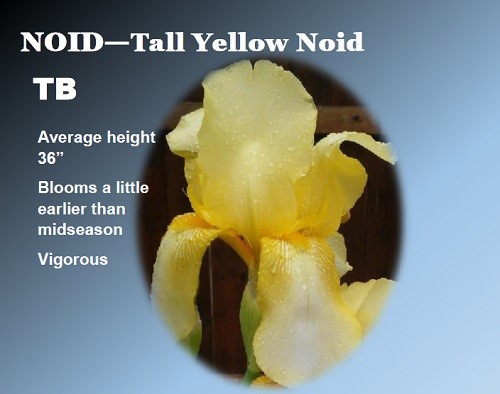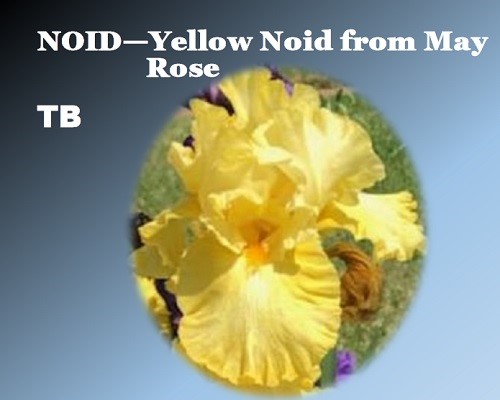 BEARDED IRISES
BORDER BEARDED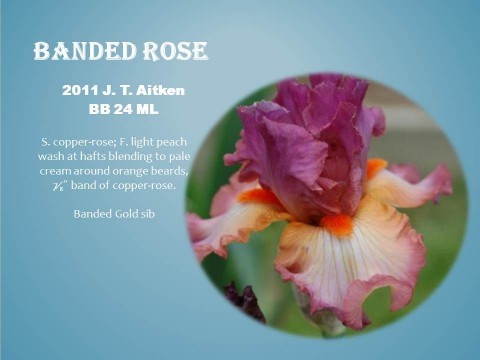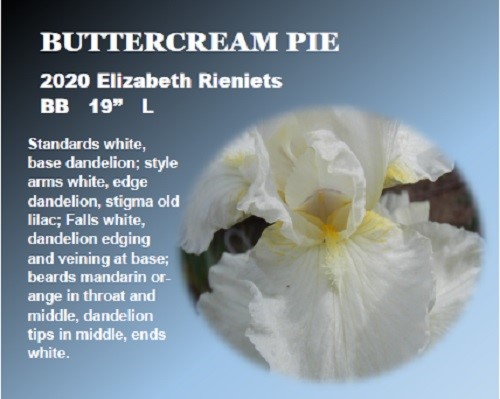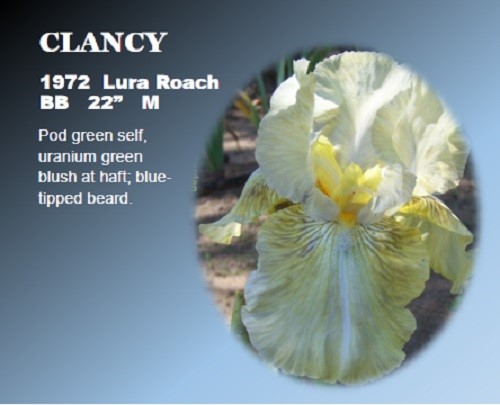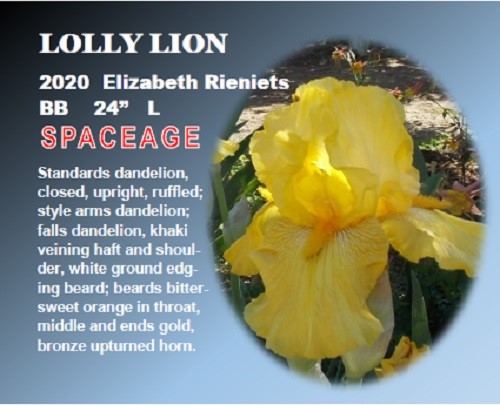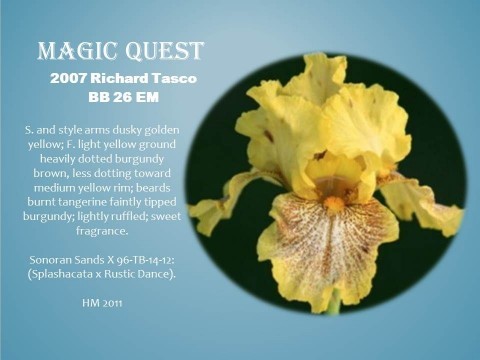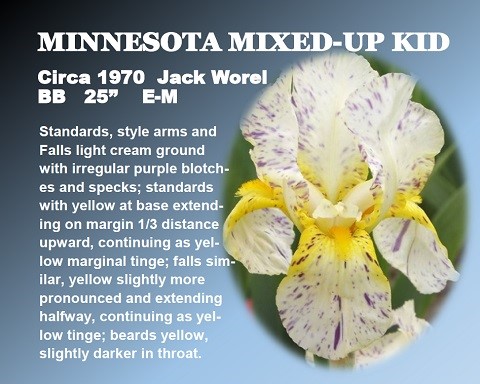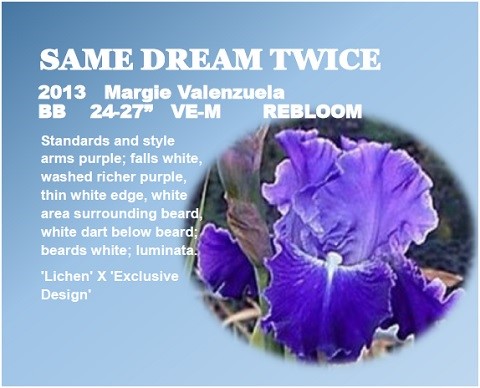 MINIATURE TALL BEARDED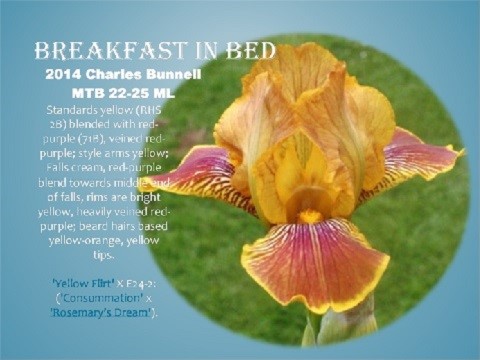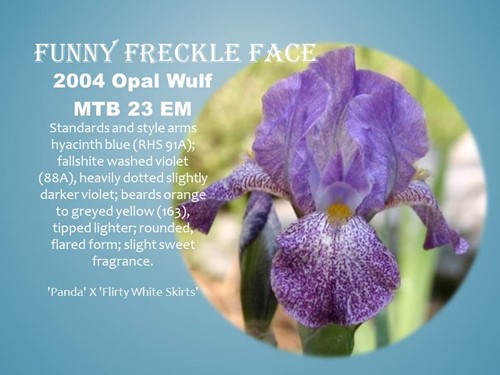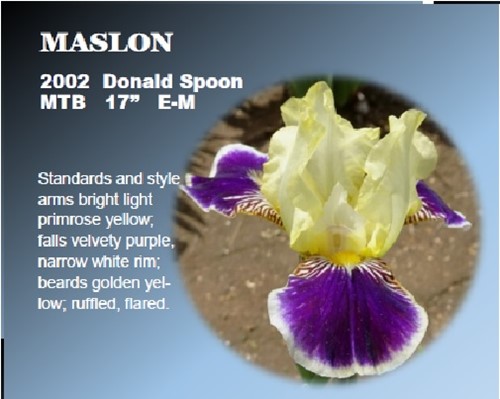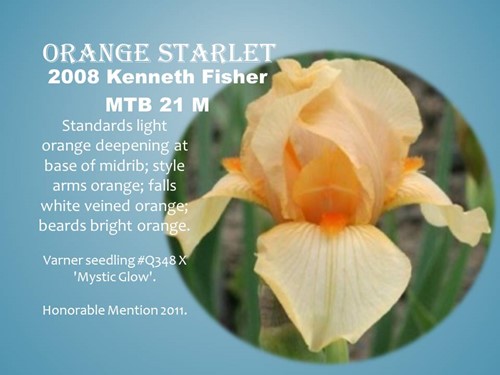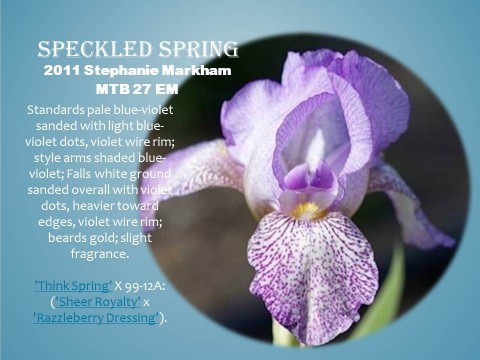 INTERMEDIATE BEARDED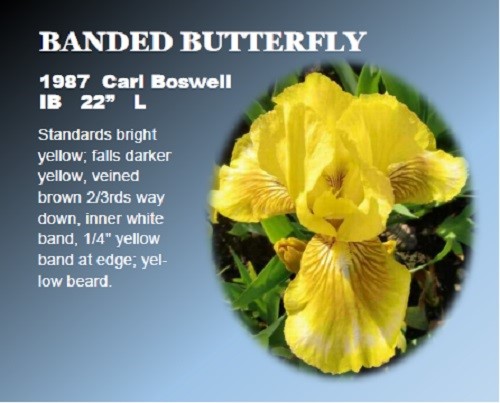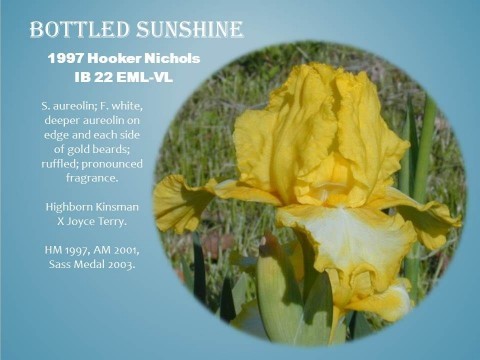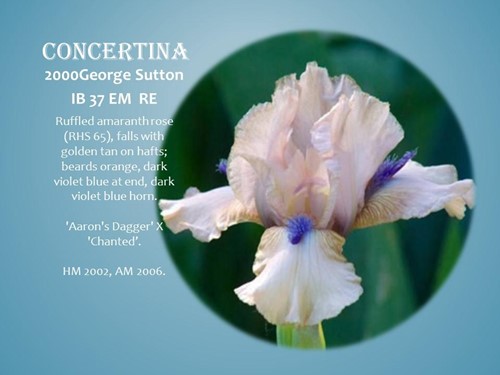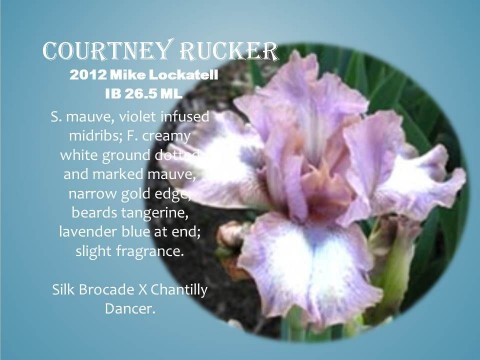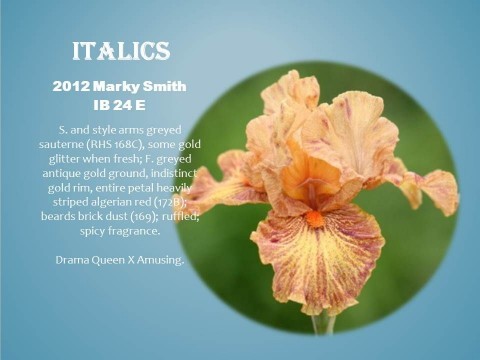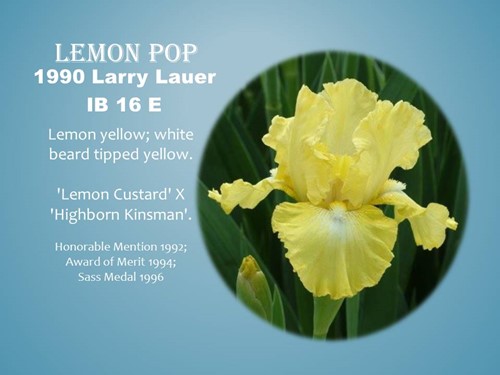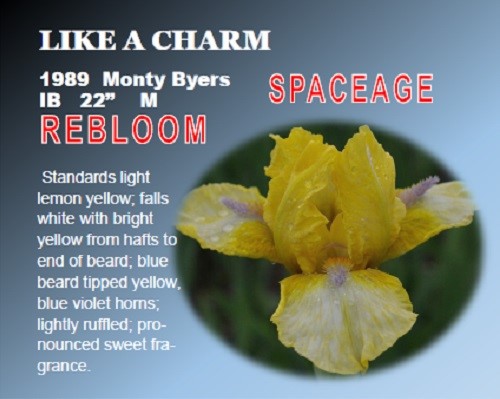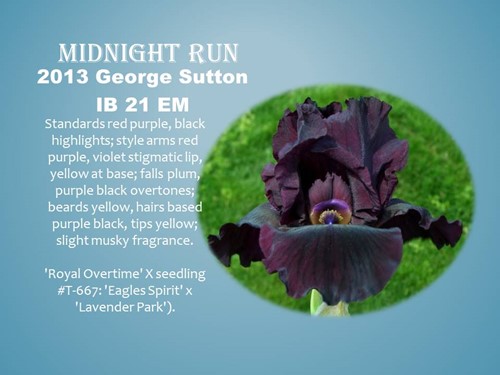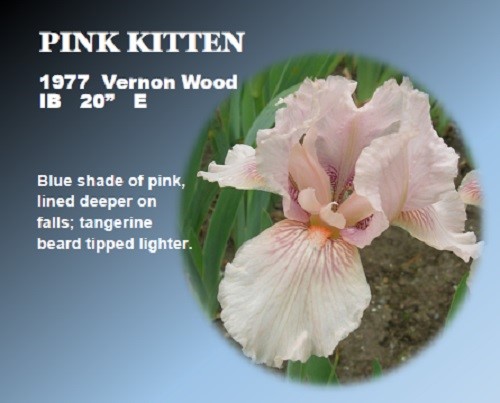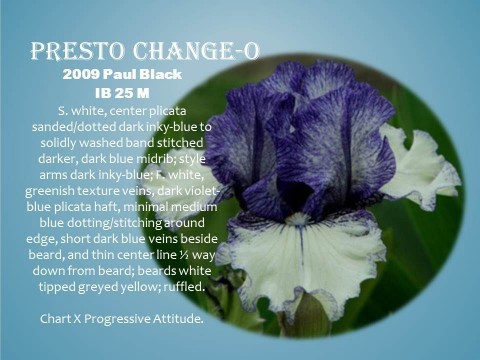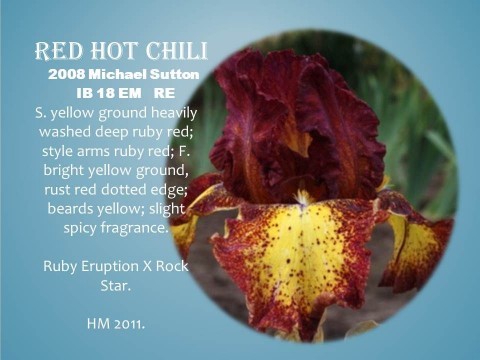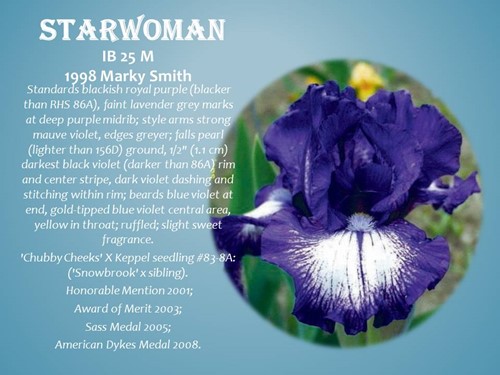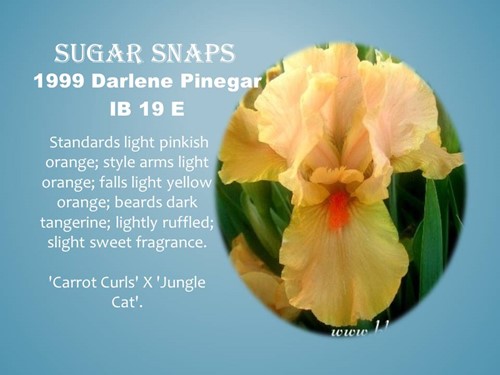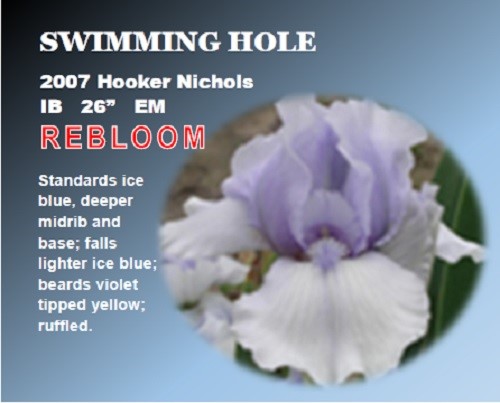 STANDARD DWARF BEARDED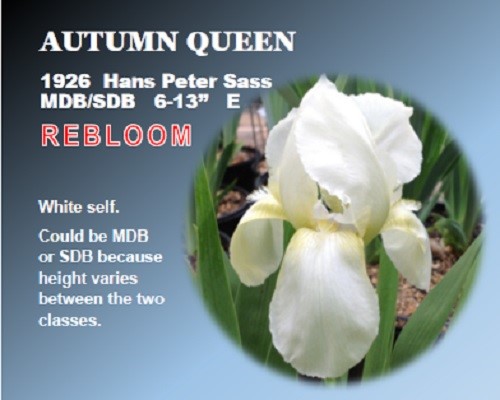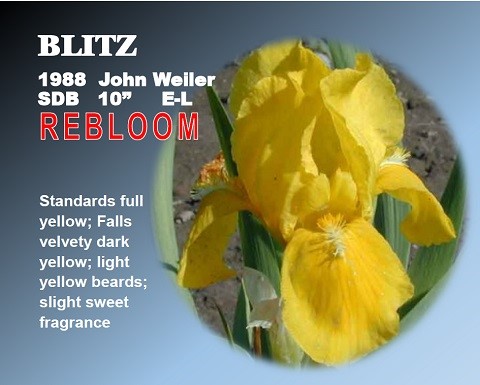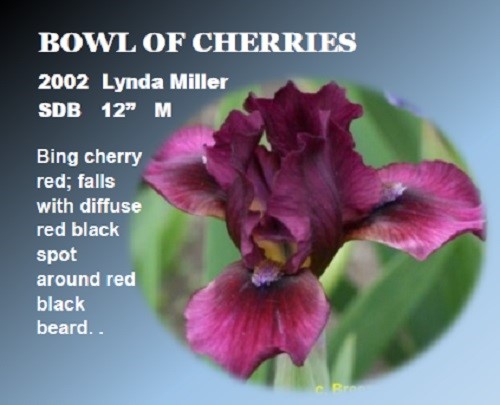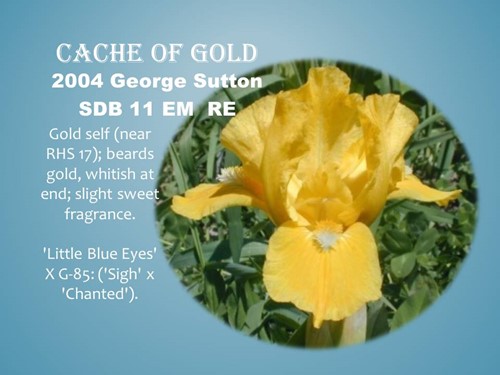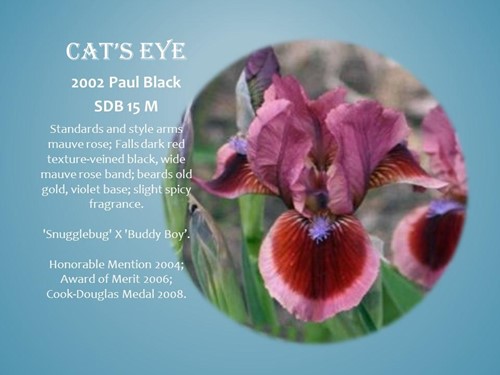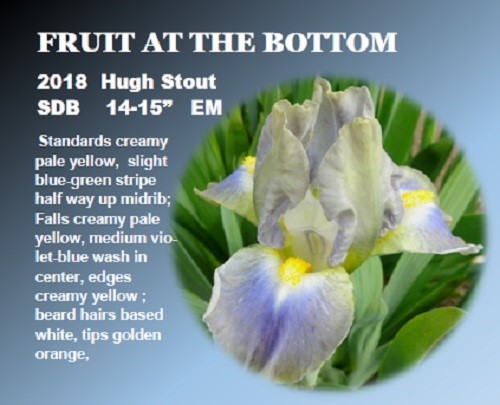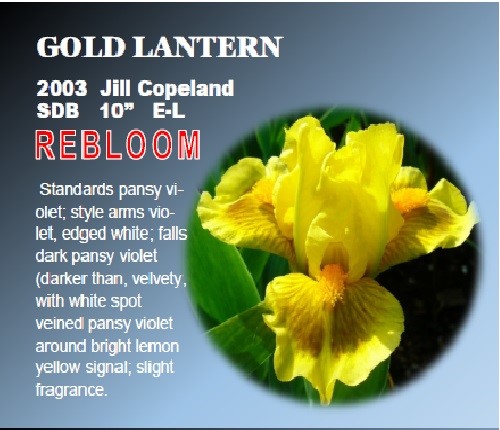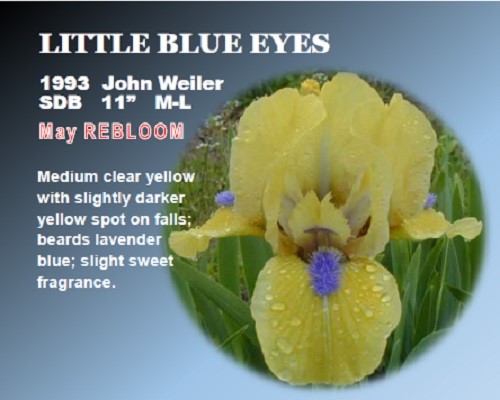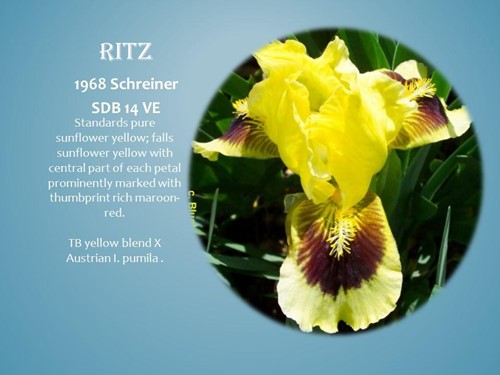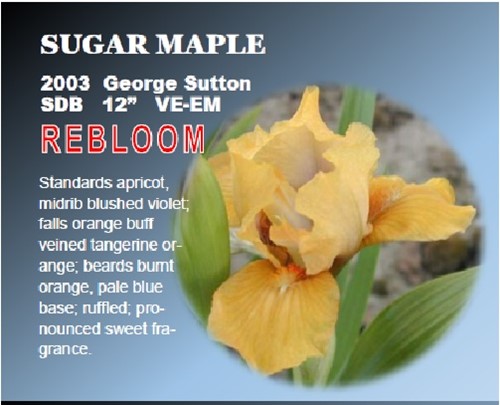 ARILBRED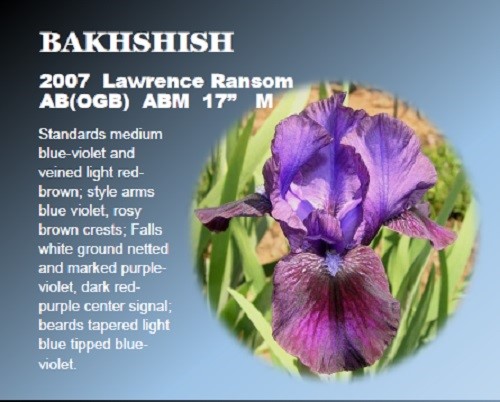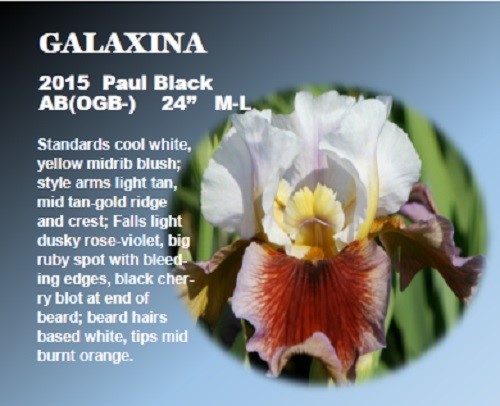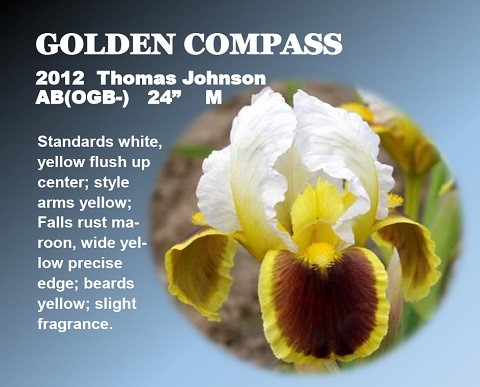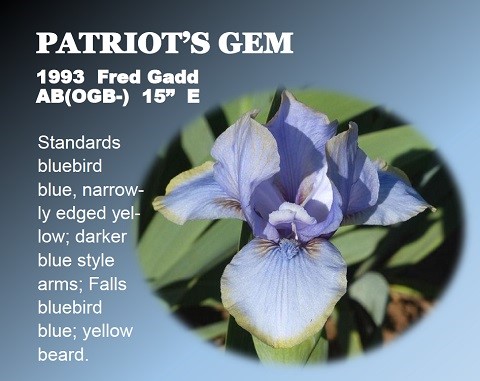 MINIATURE DWARF BEARDED
Autumn Queen was registered as a dwarf, before the current classes were defined.  
Is height straddles both the MDB and SDB classes.  It will be found with the SDBs at the sale.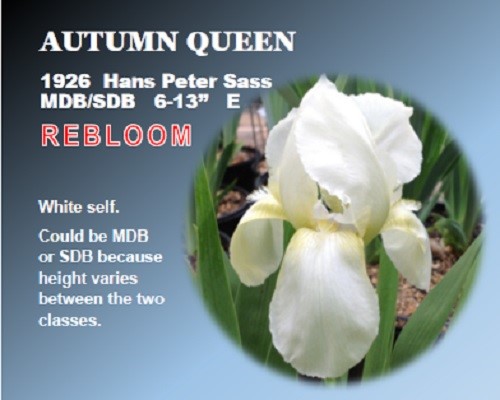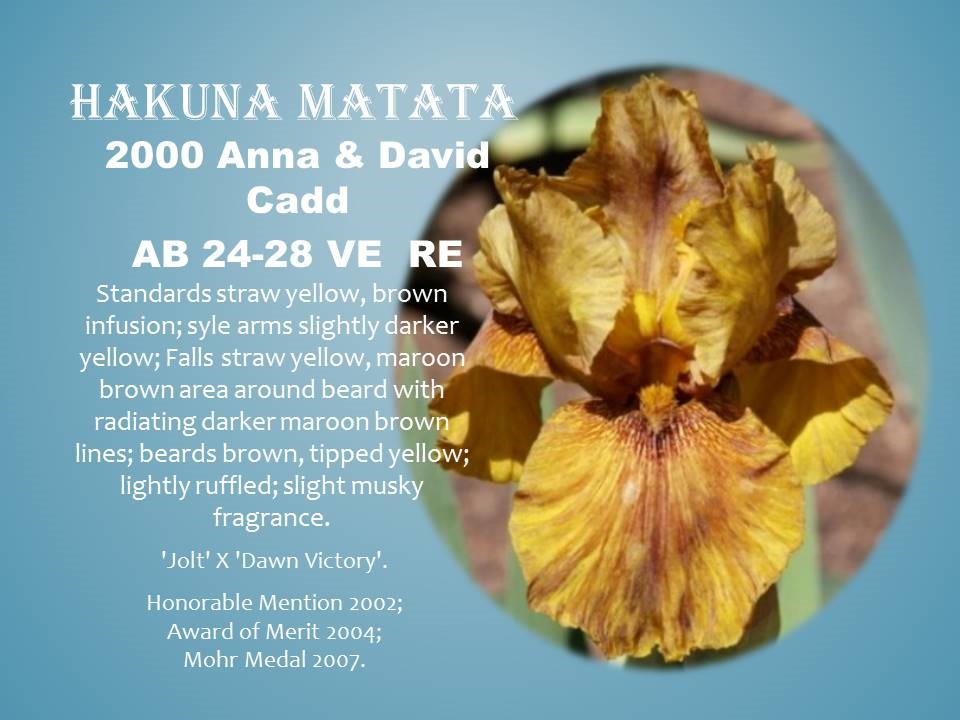 TALL BEARDED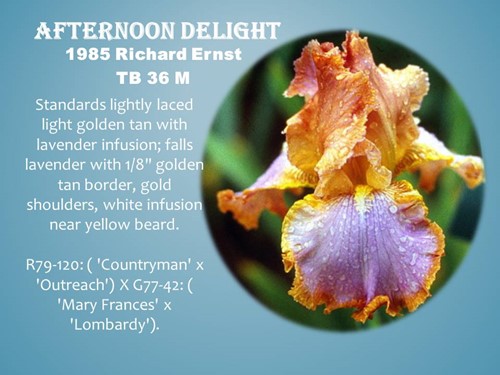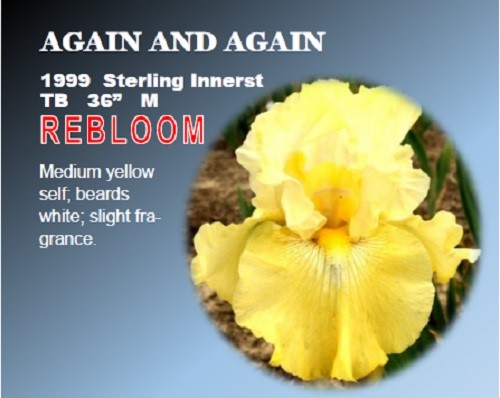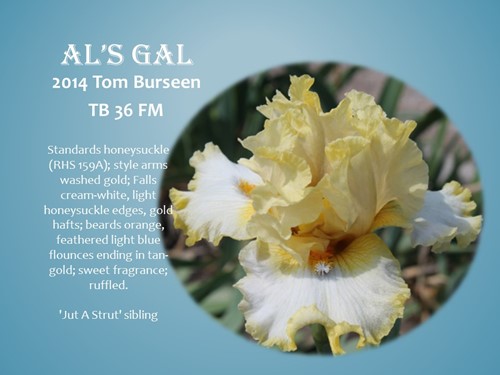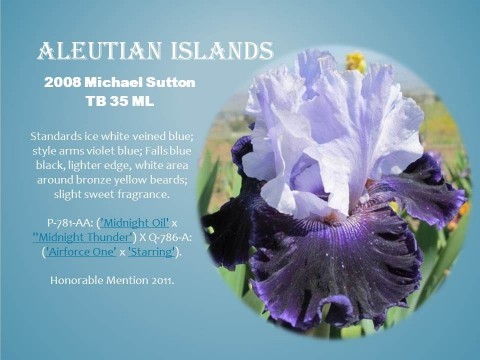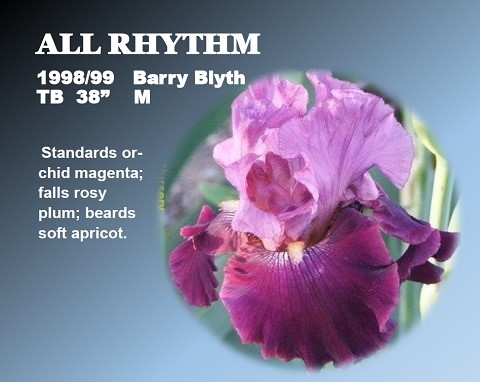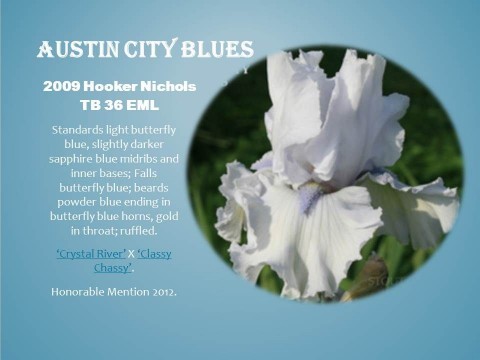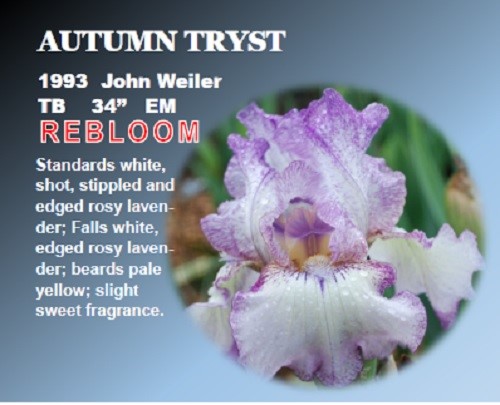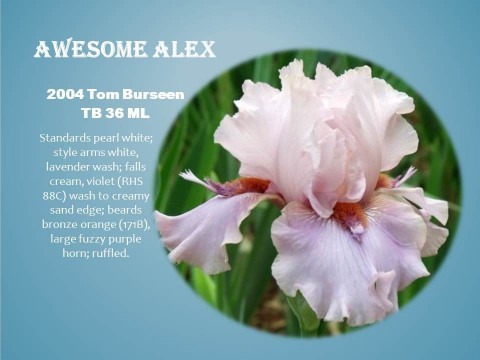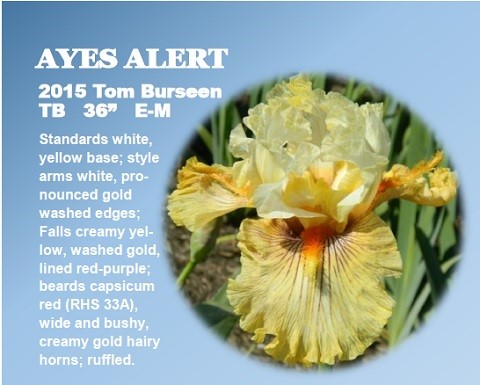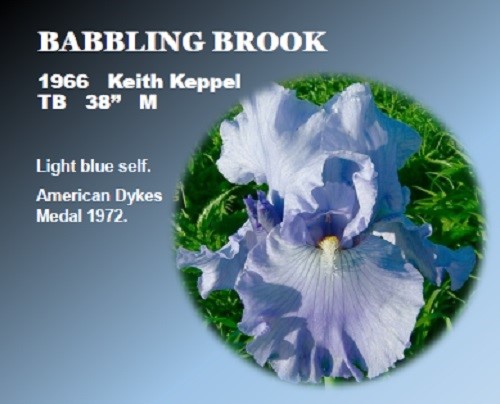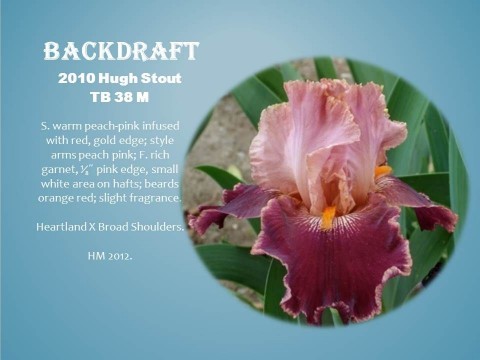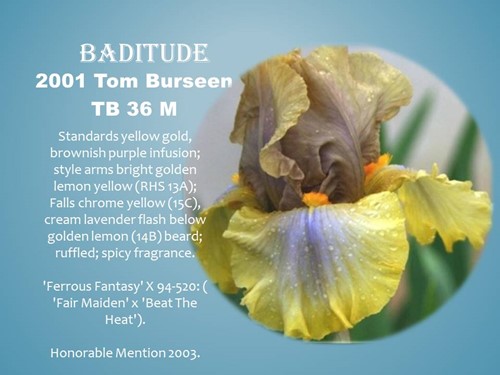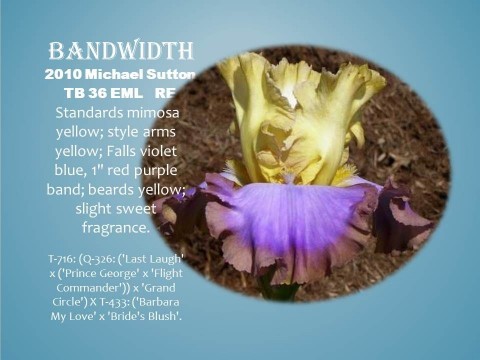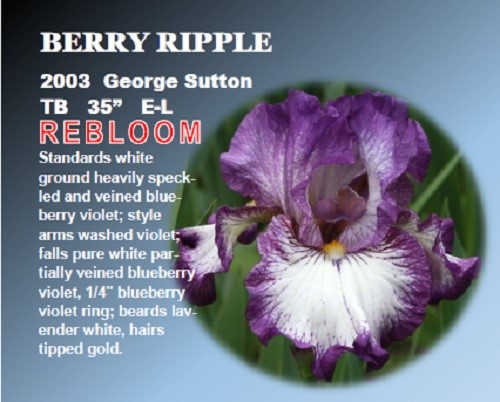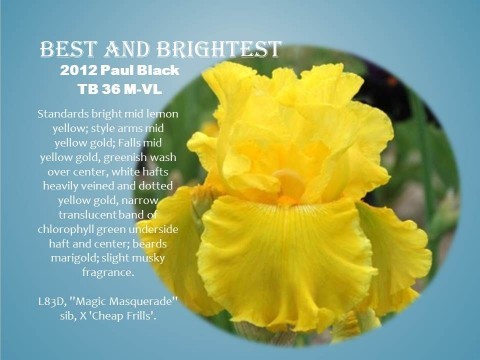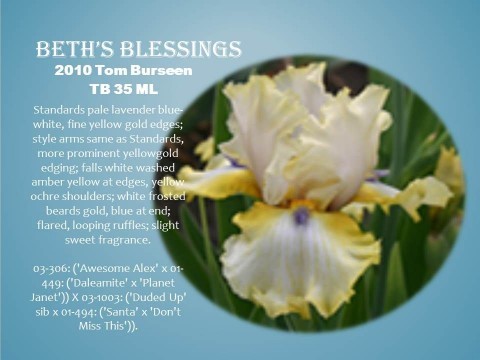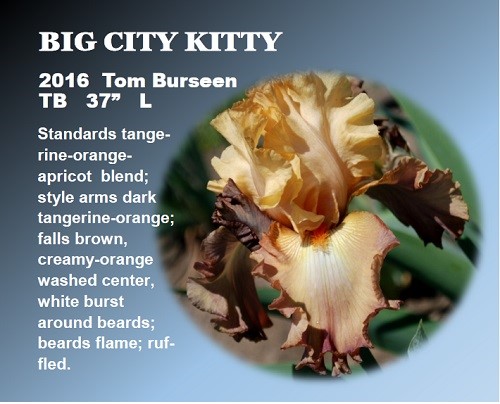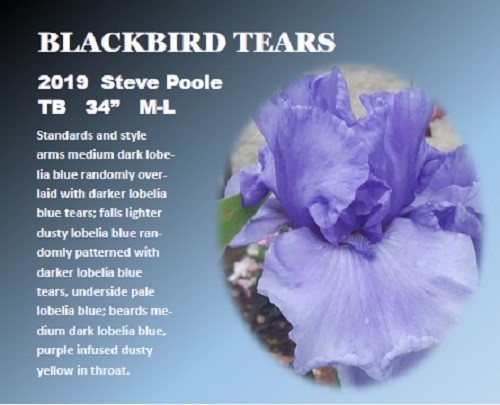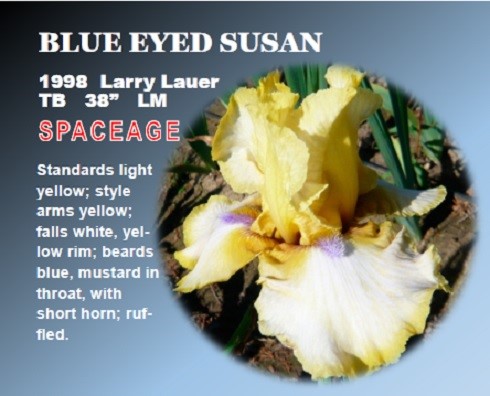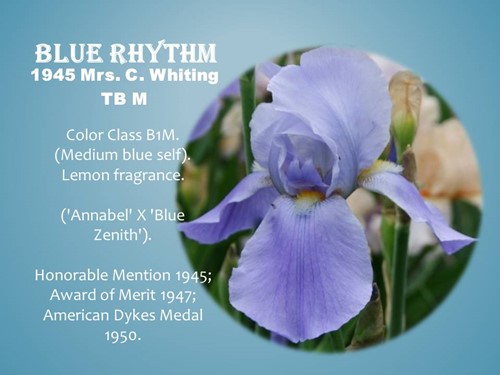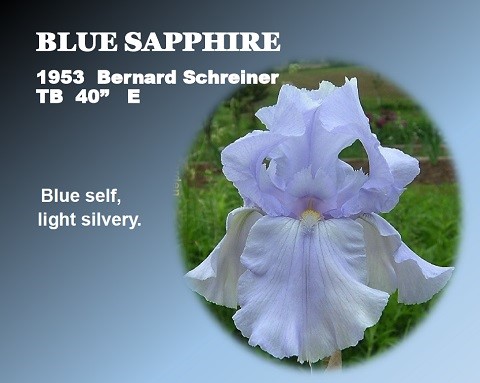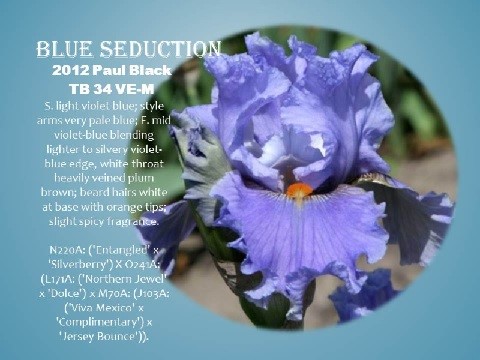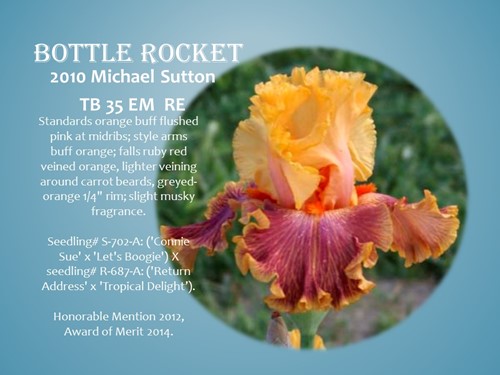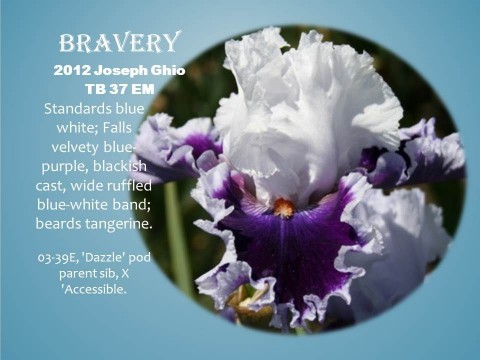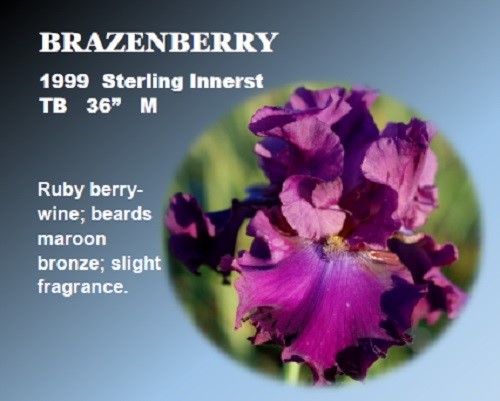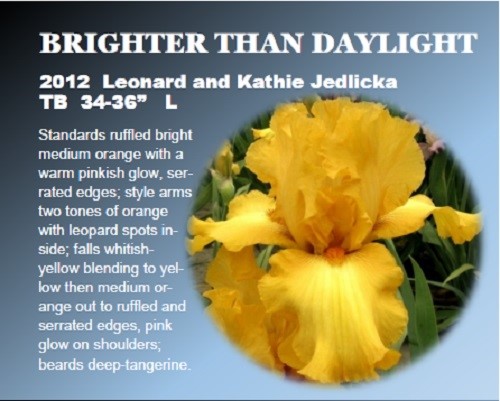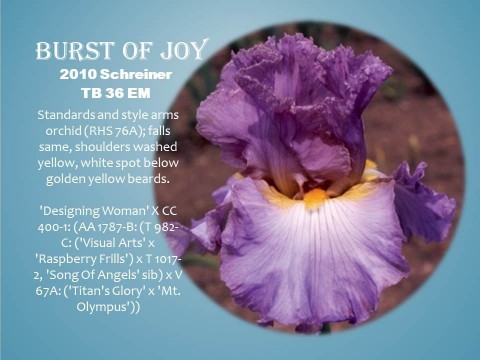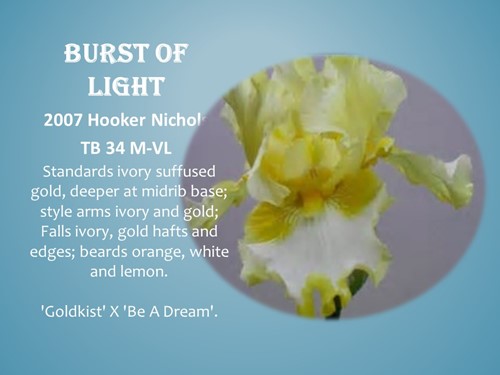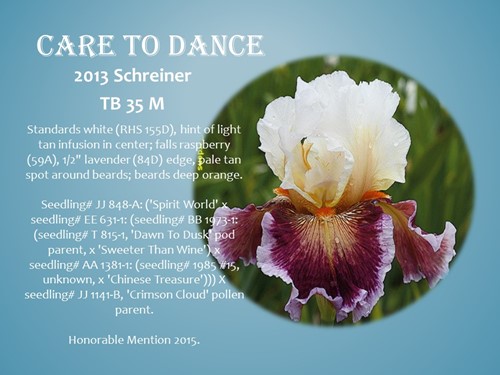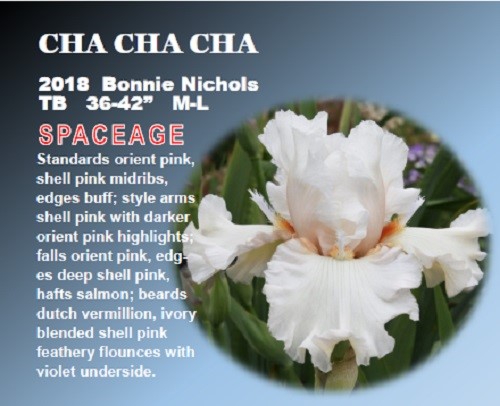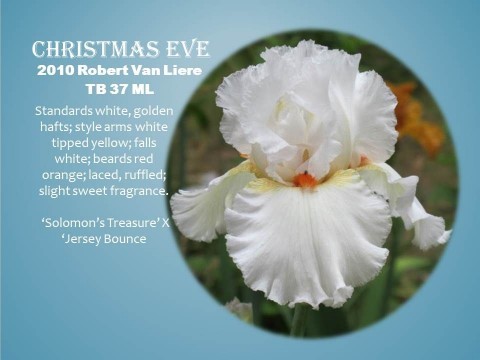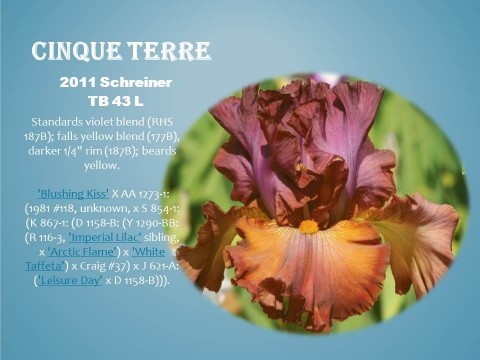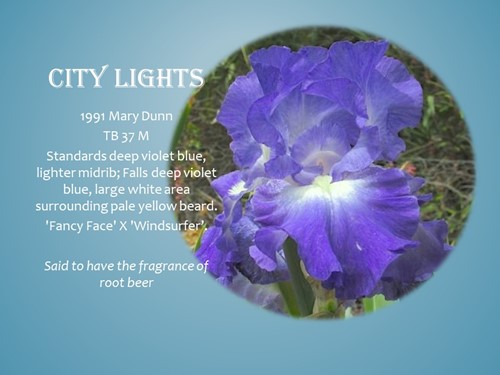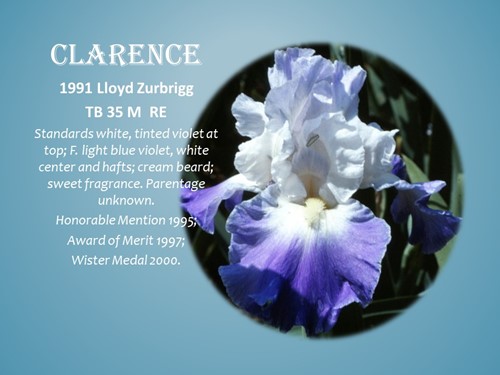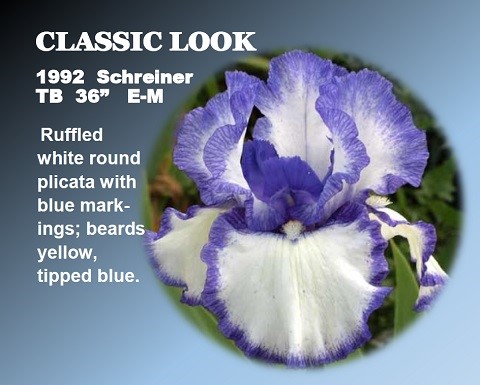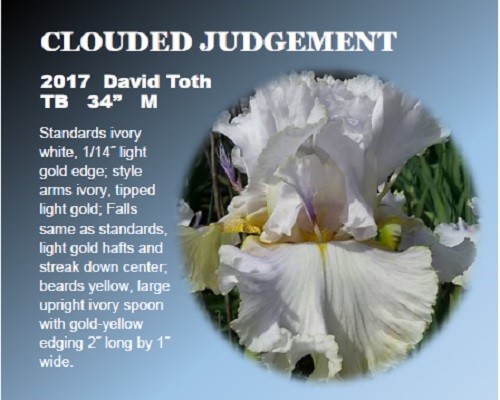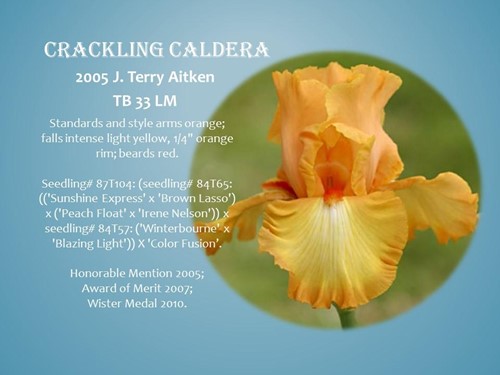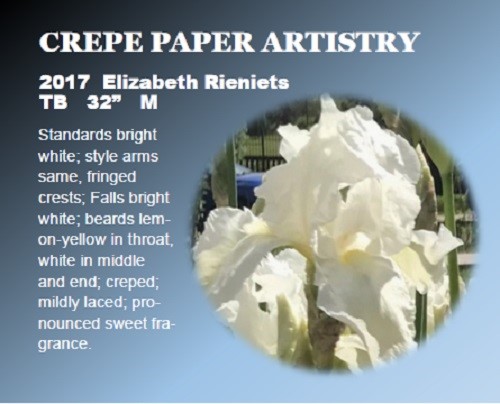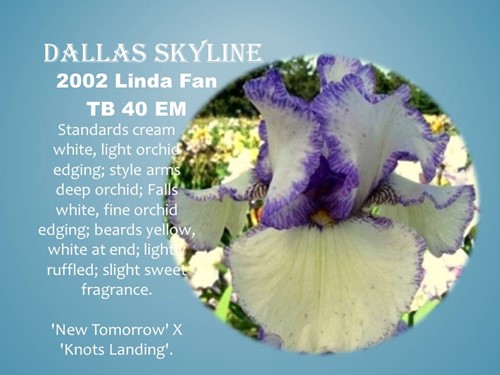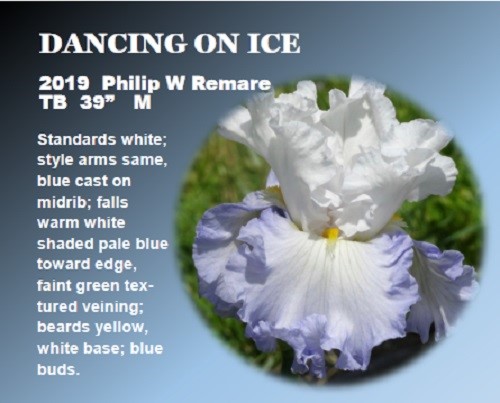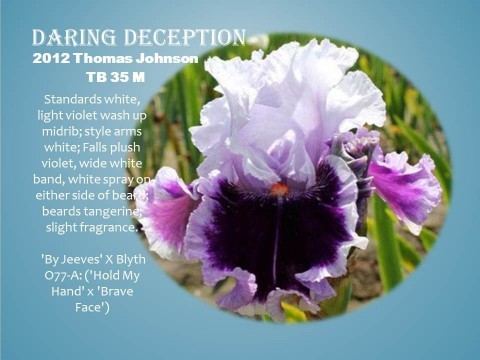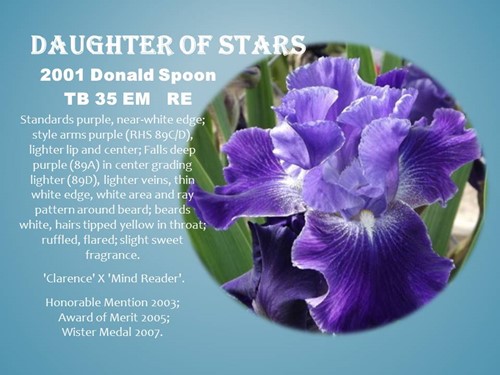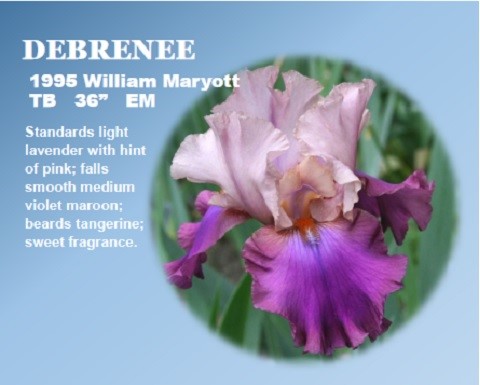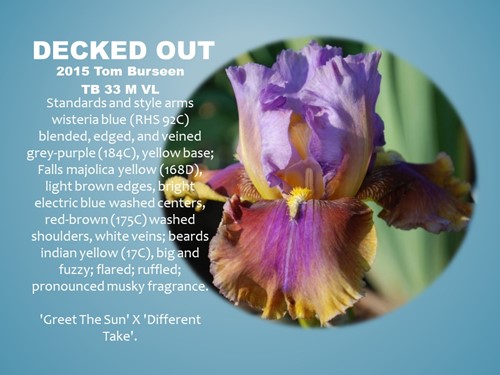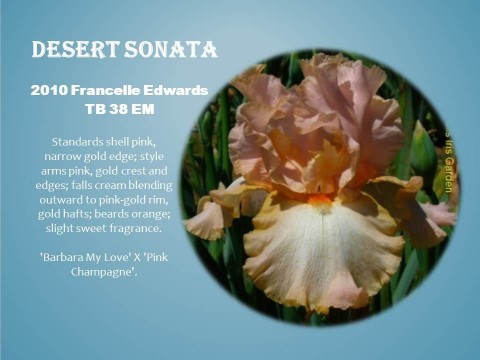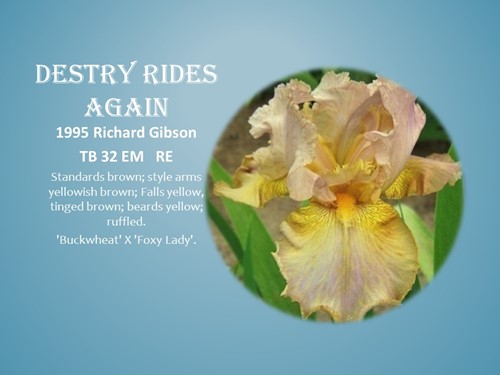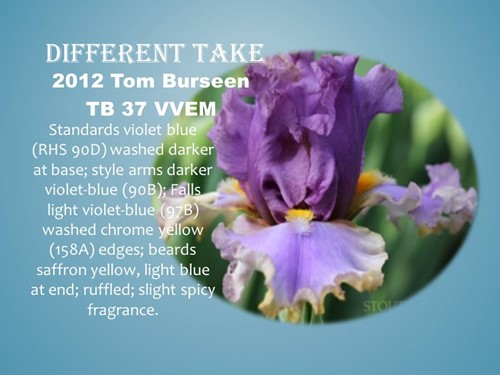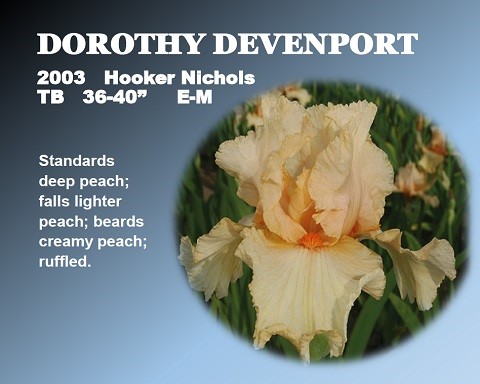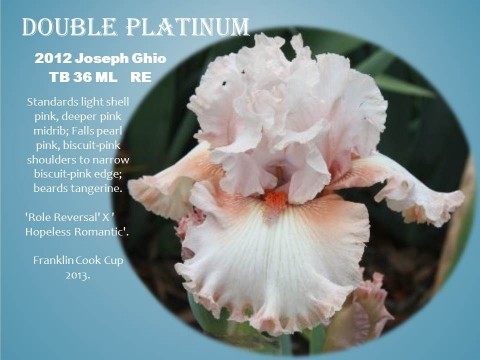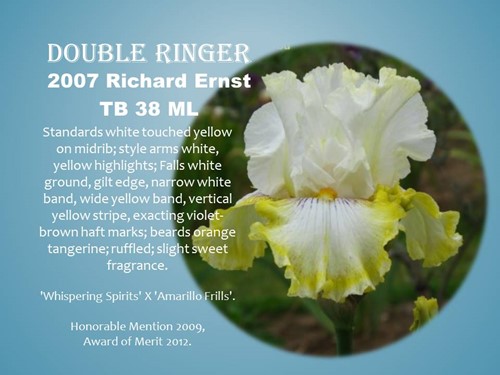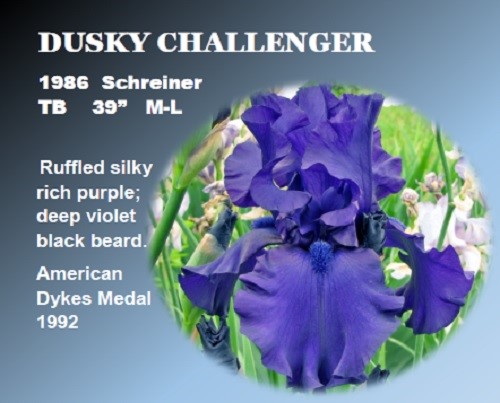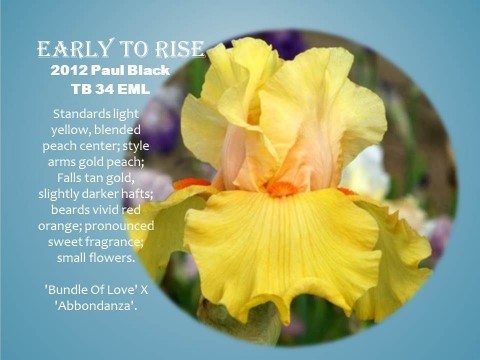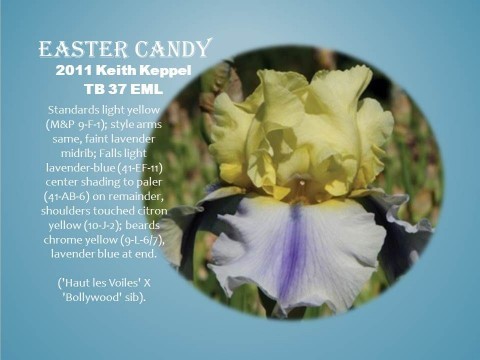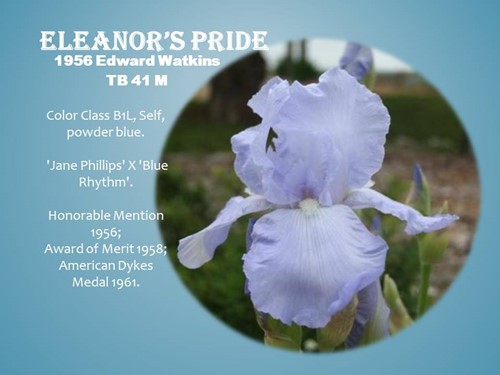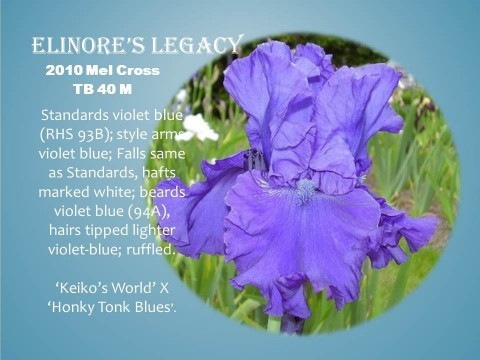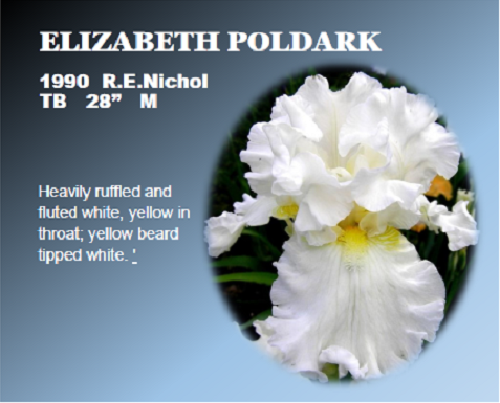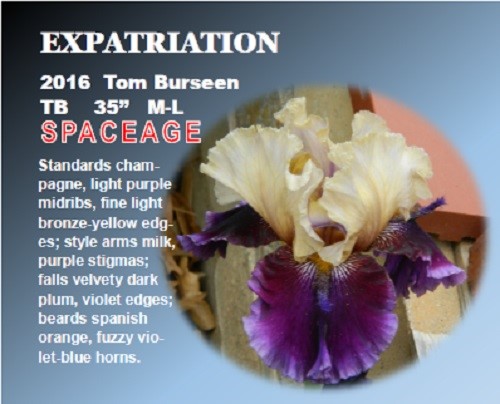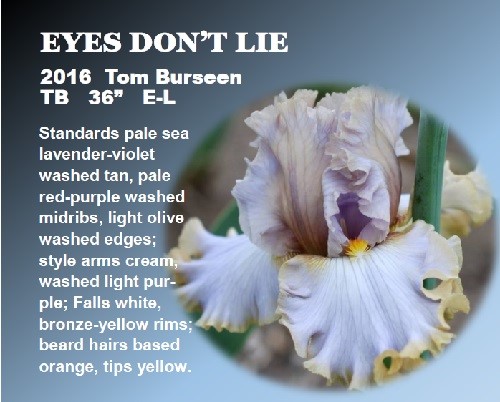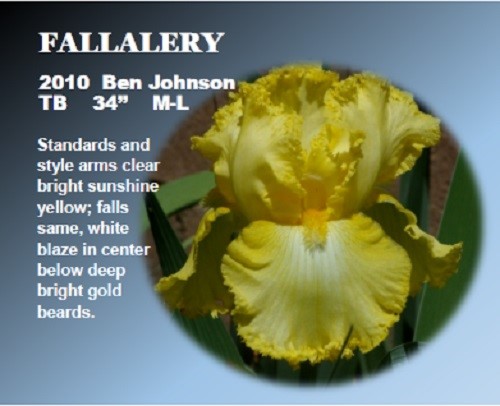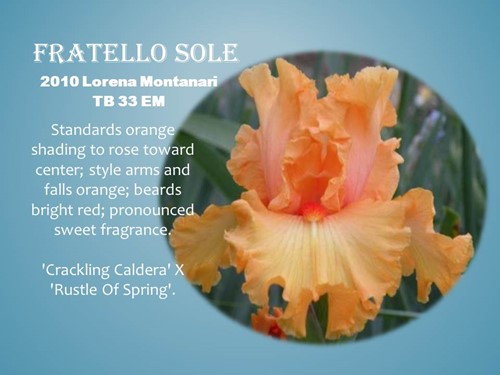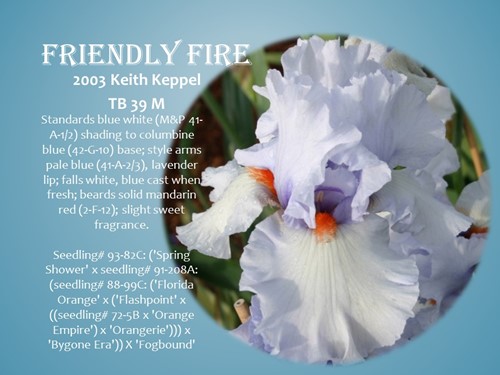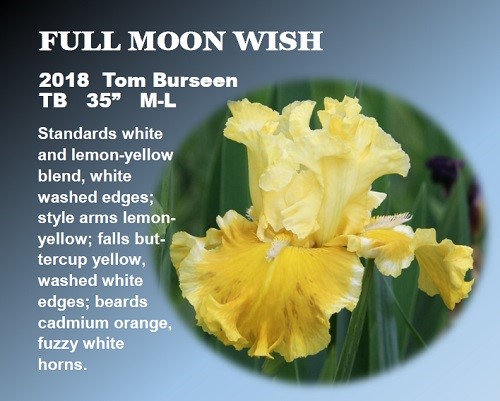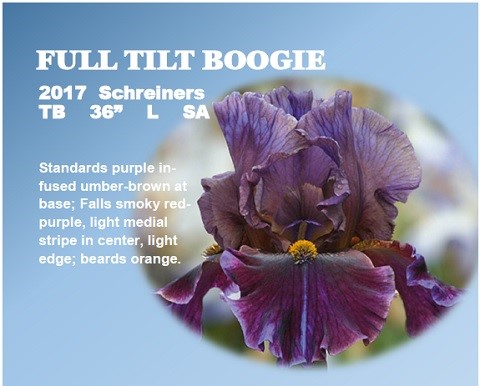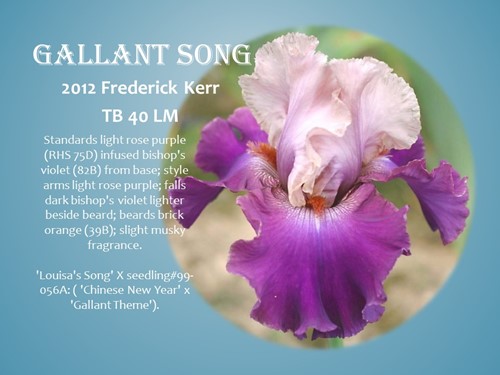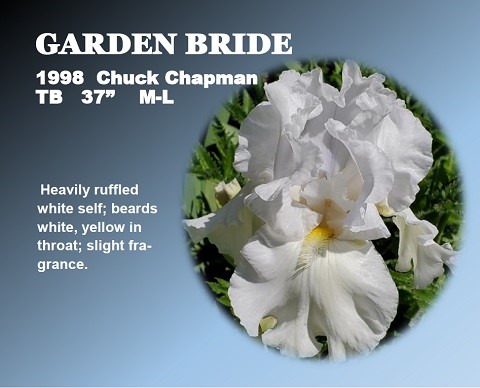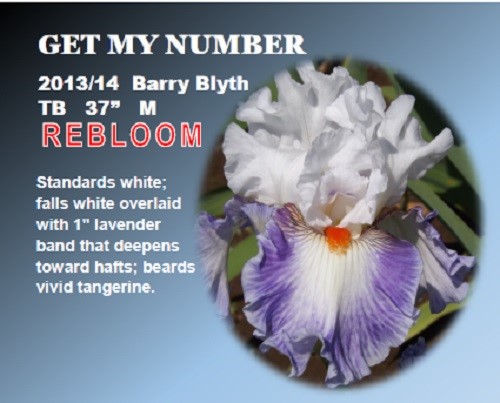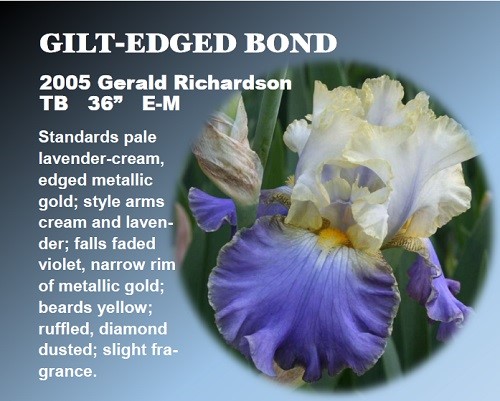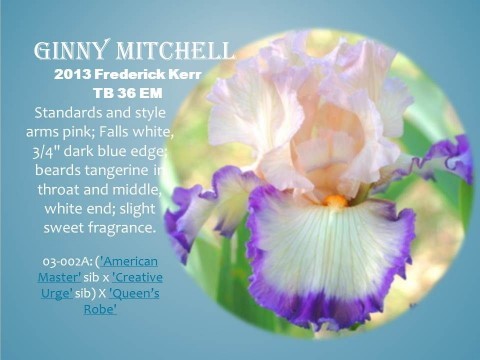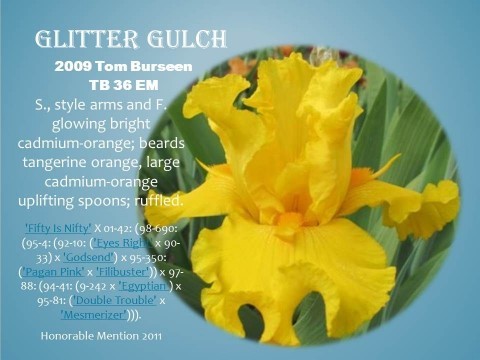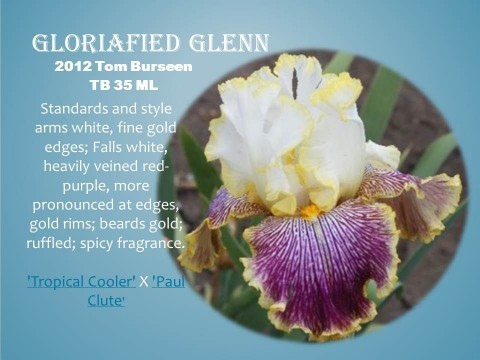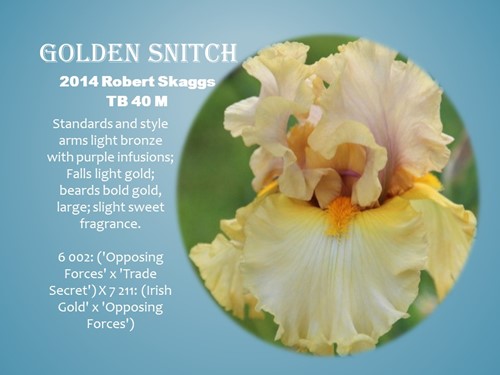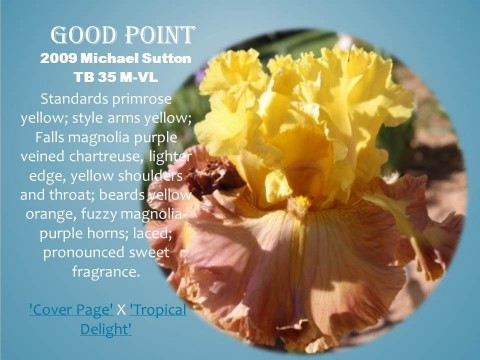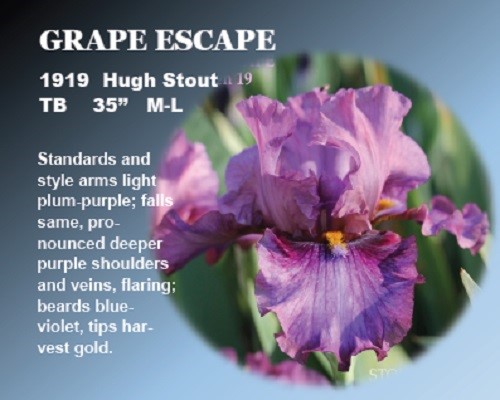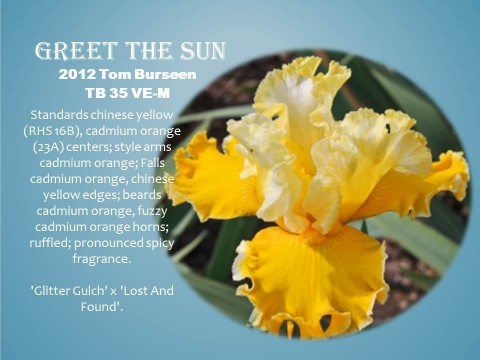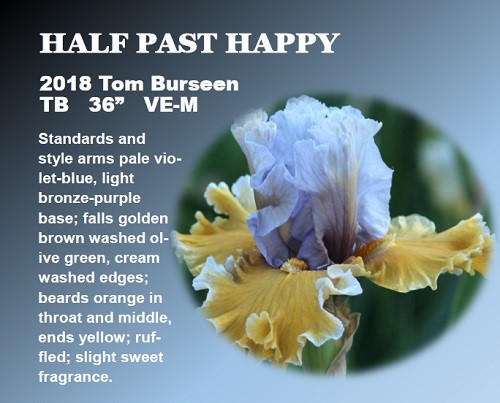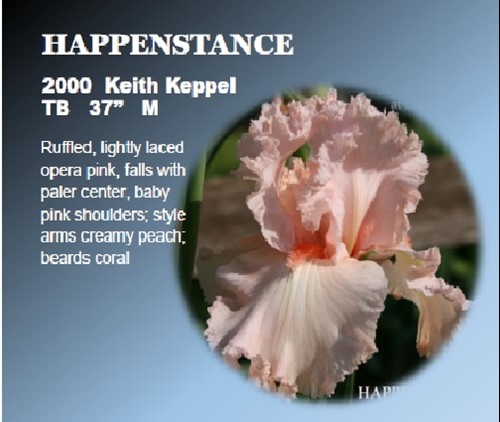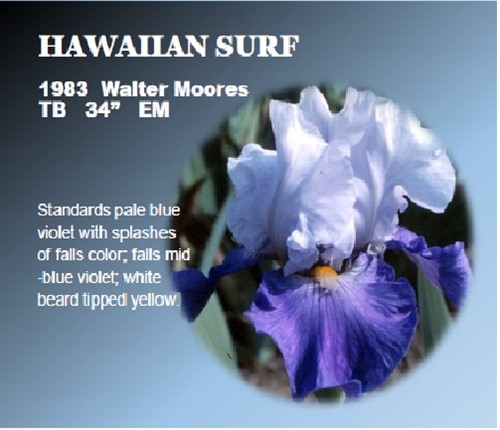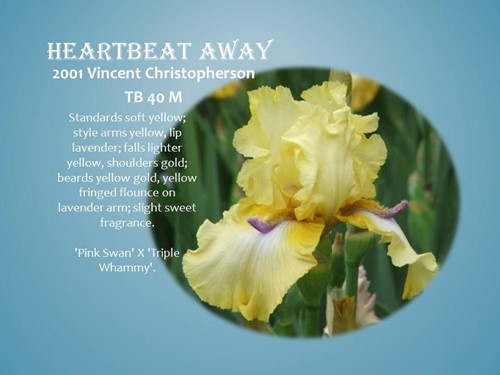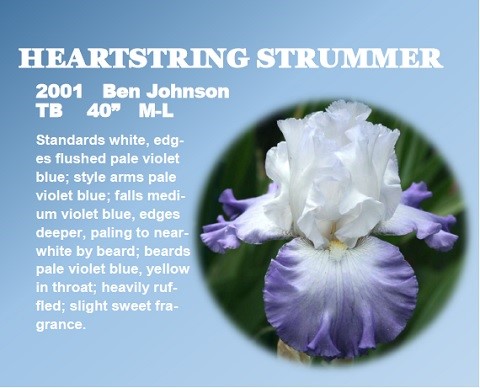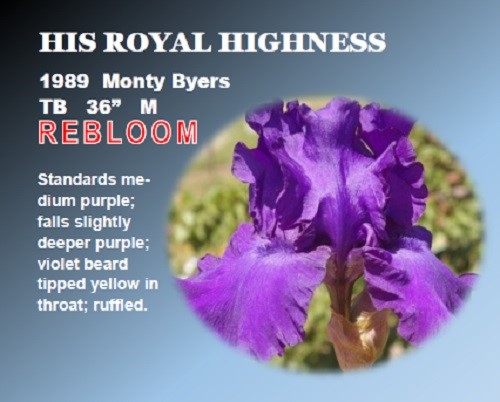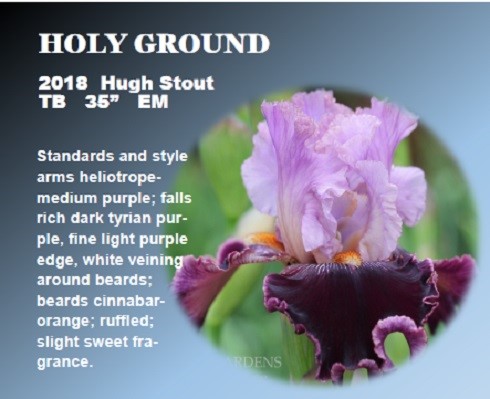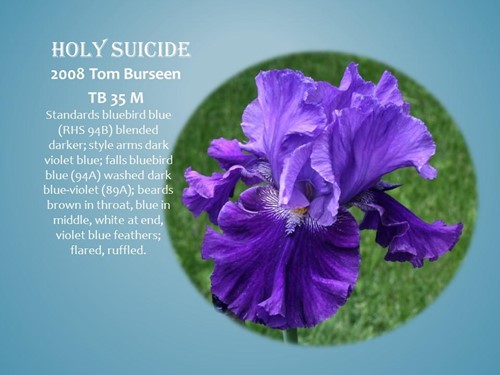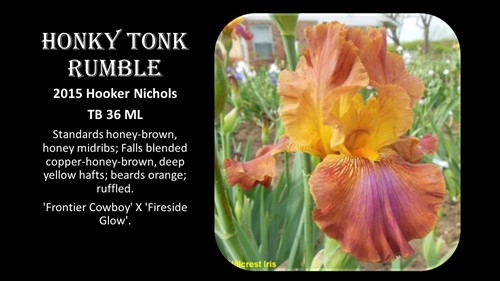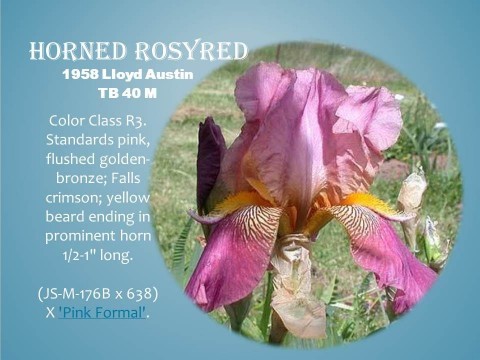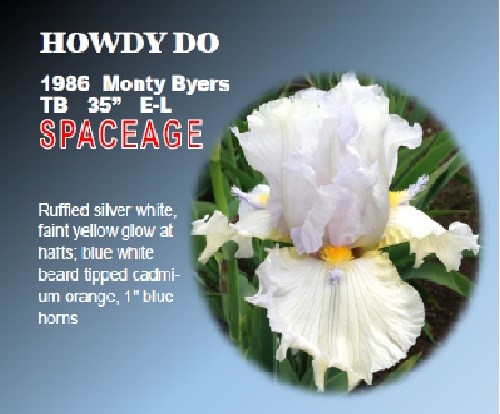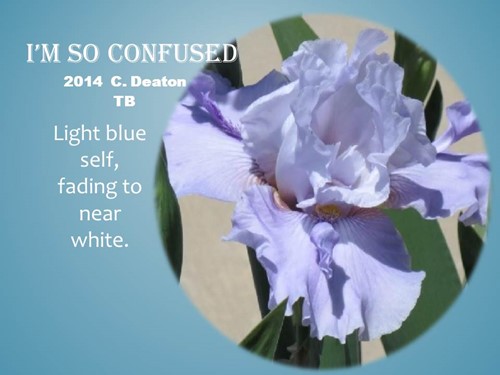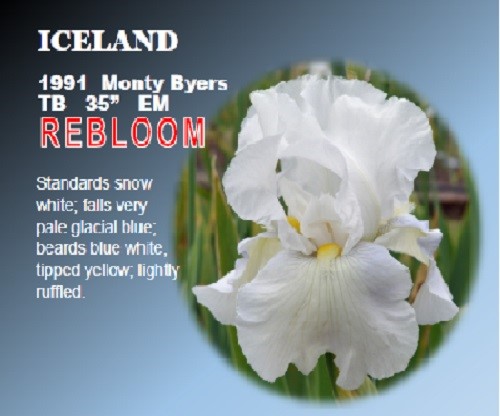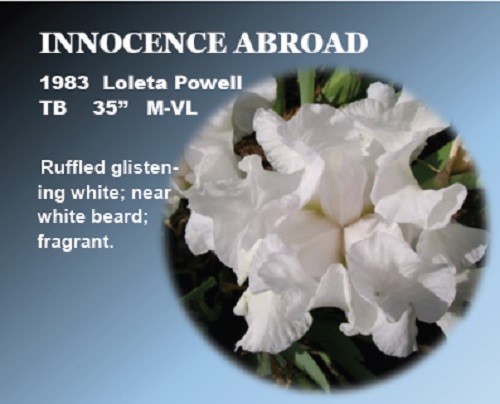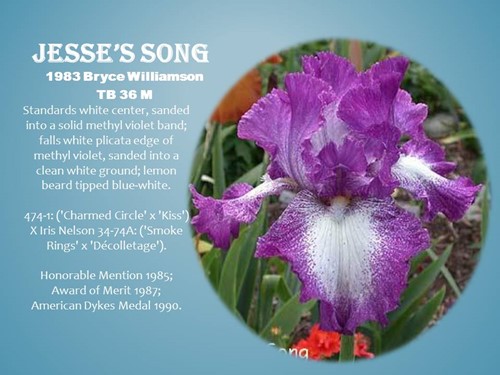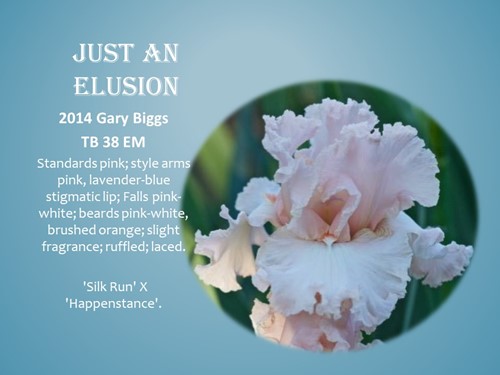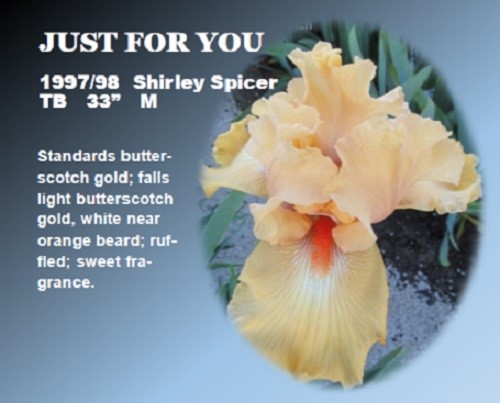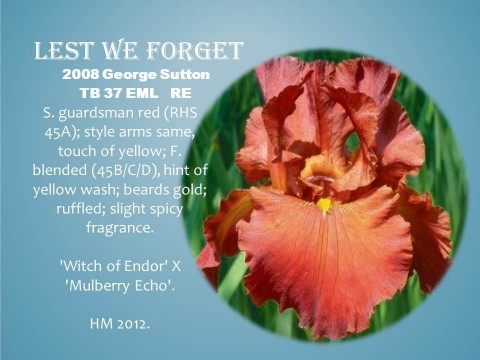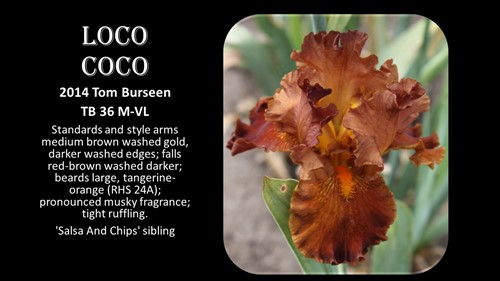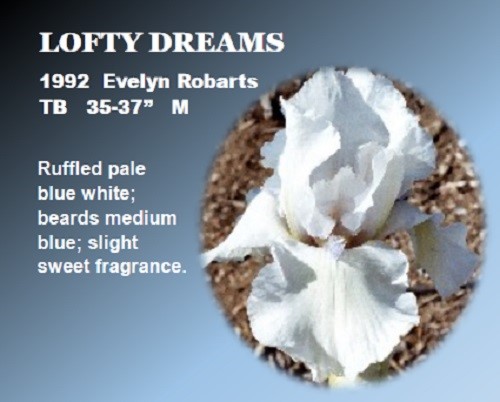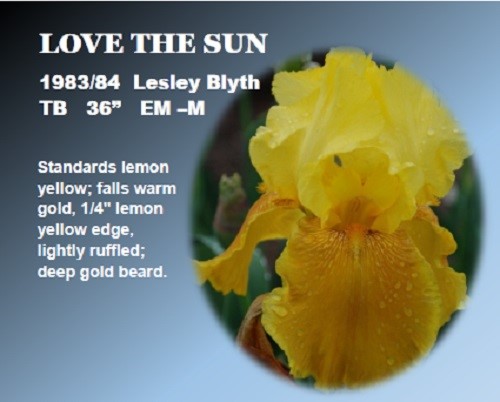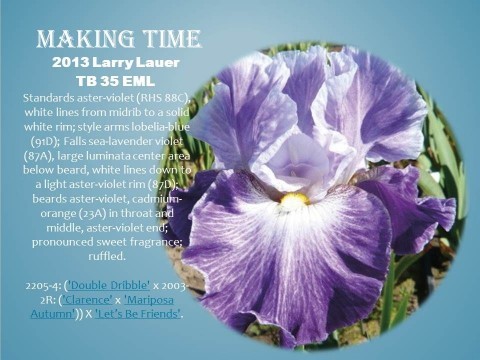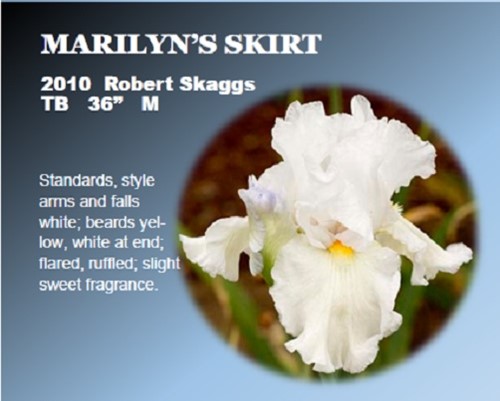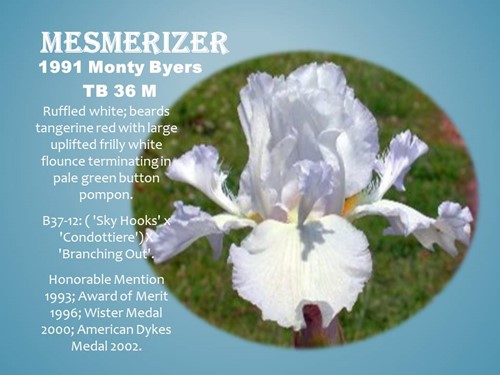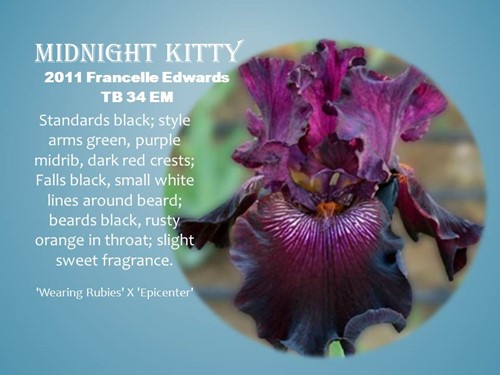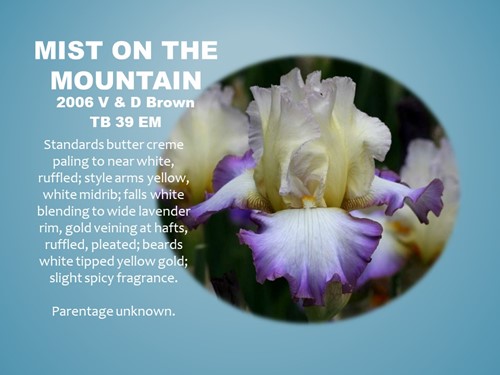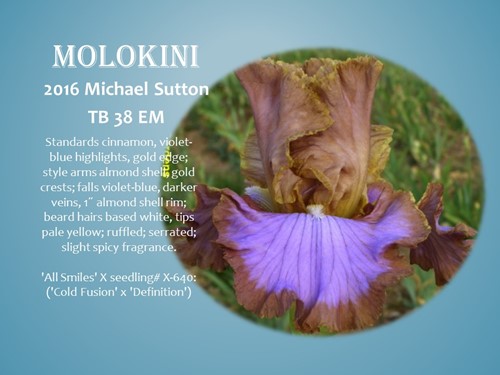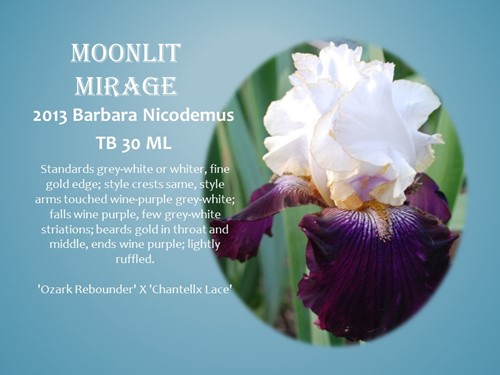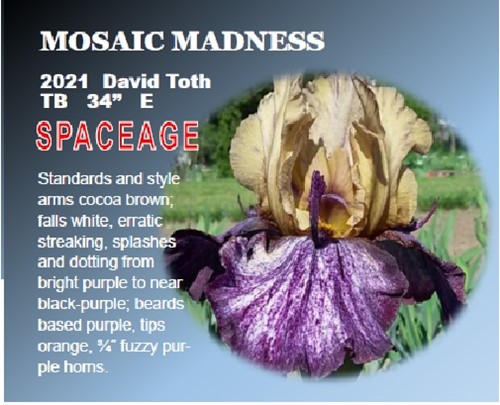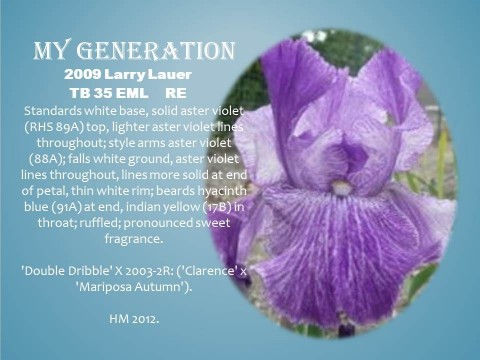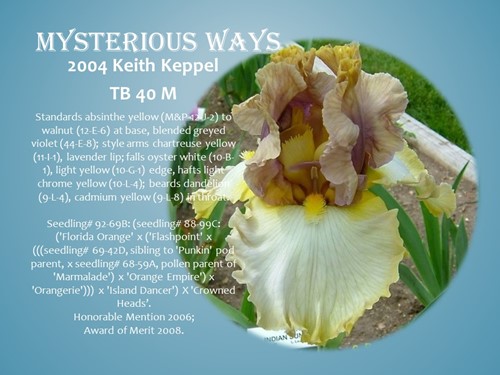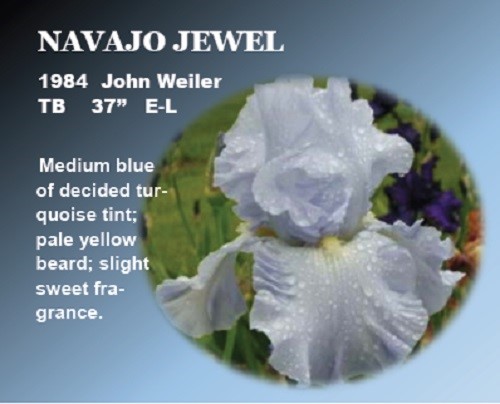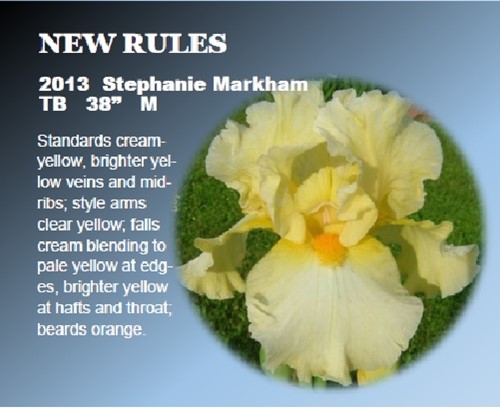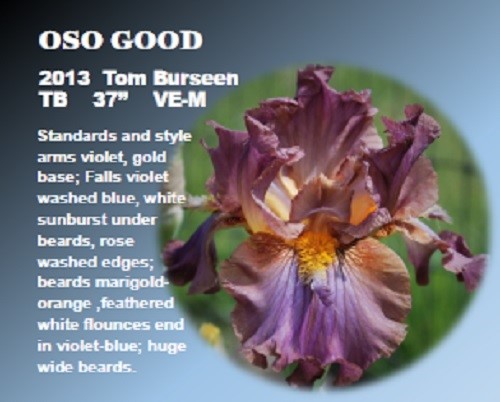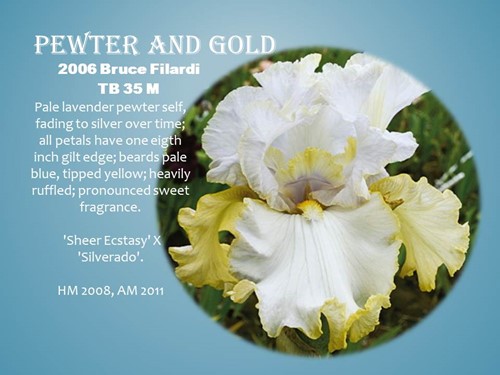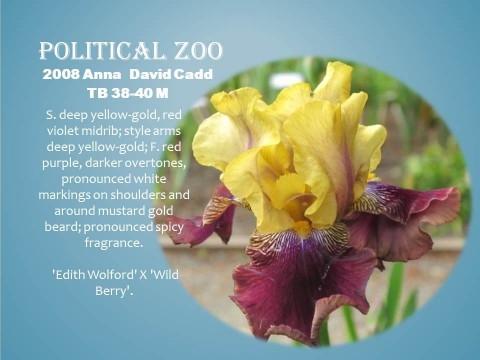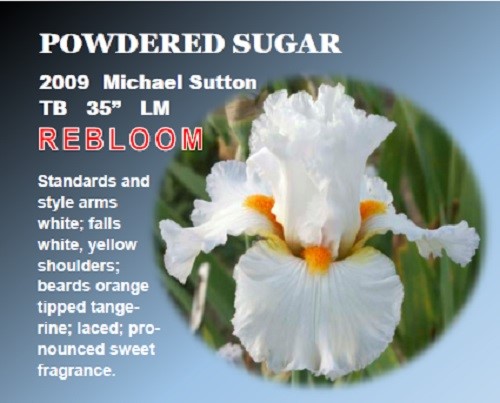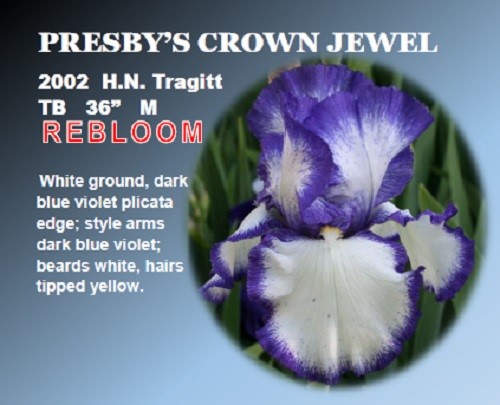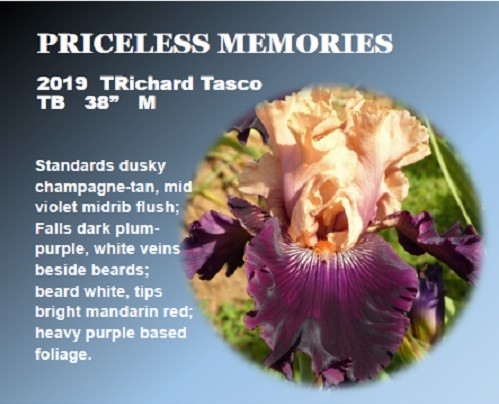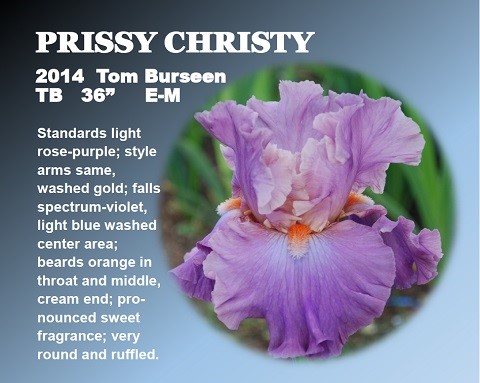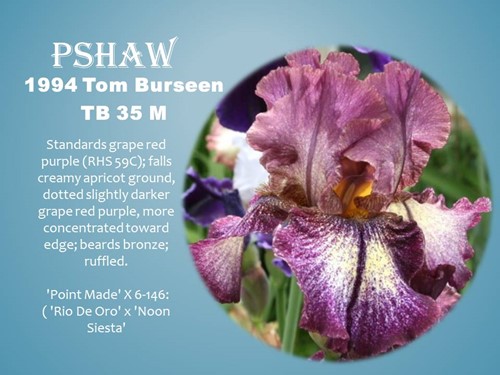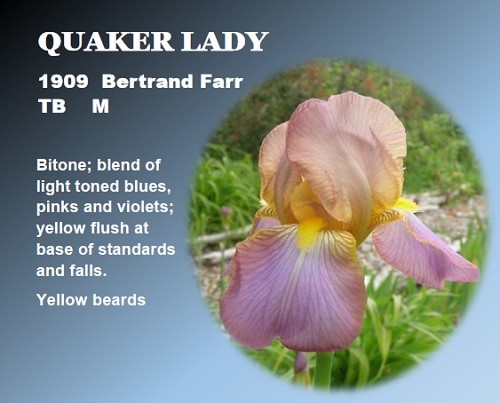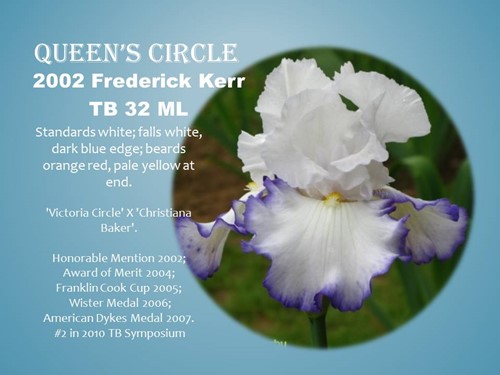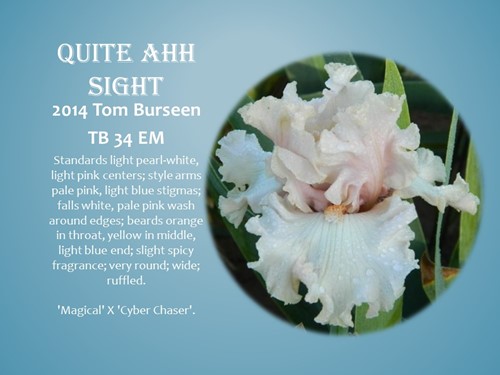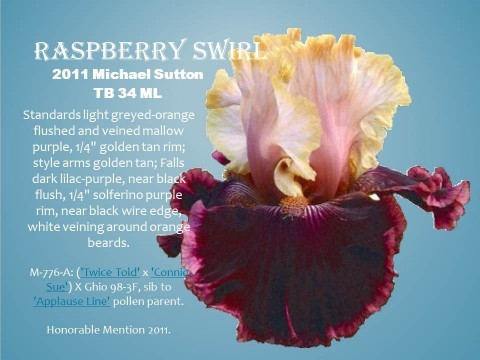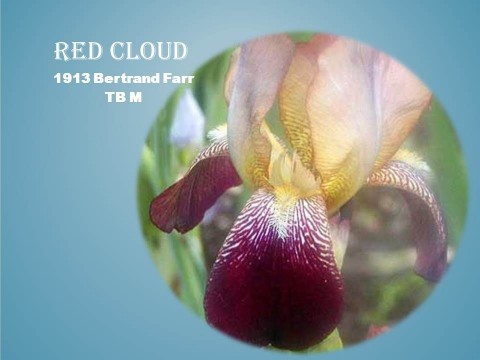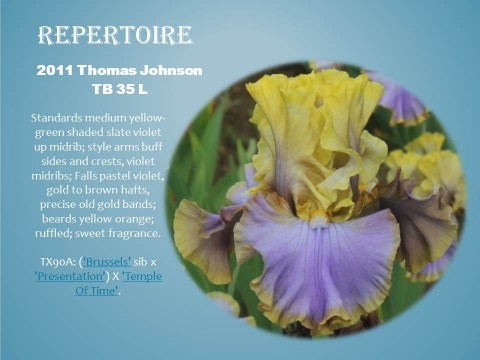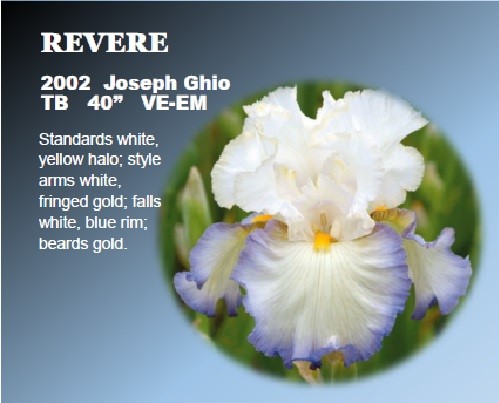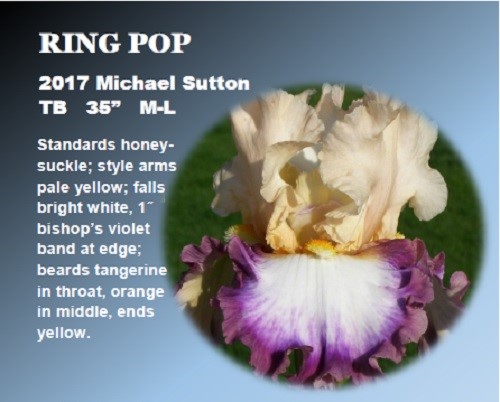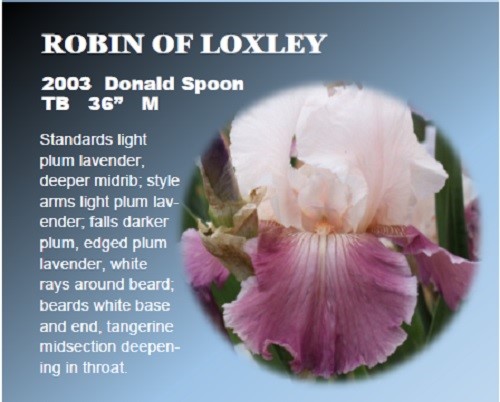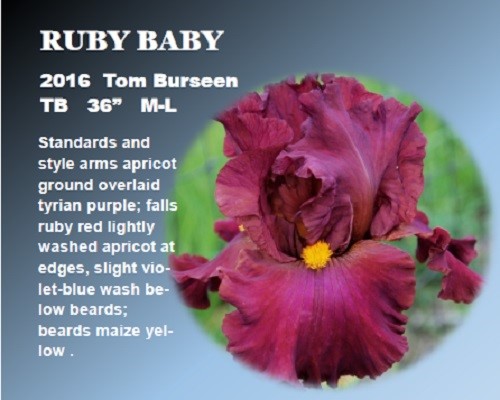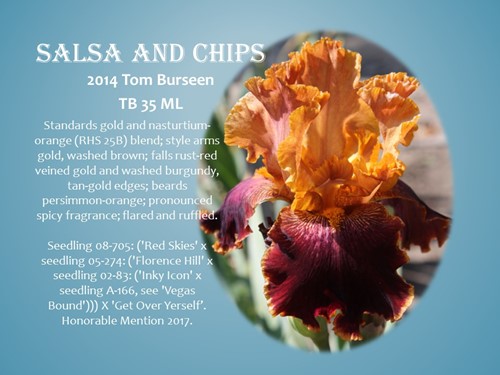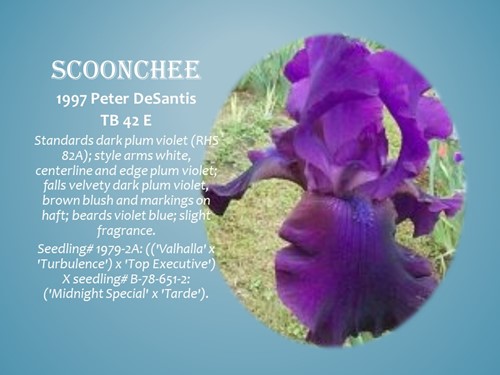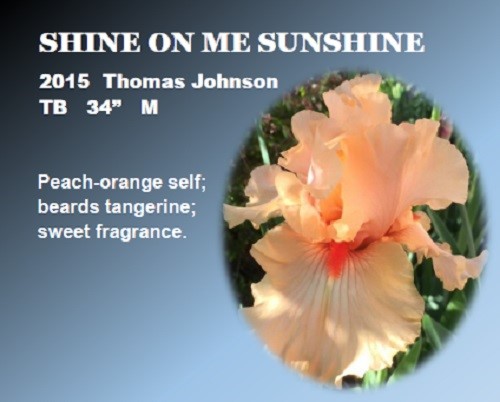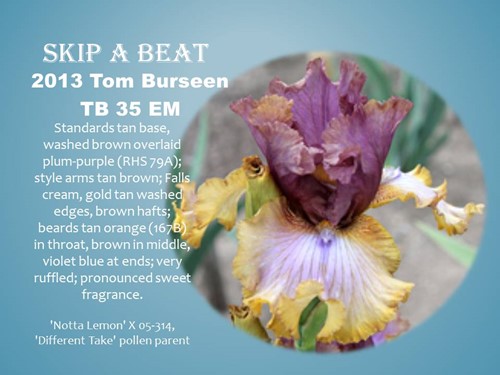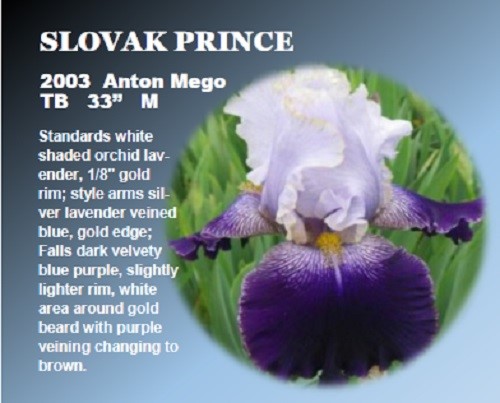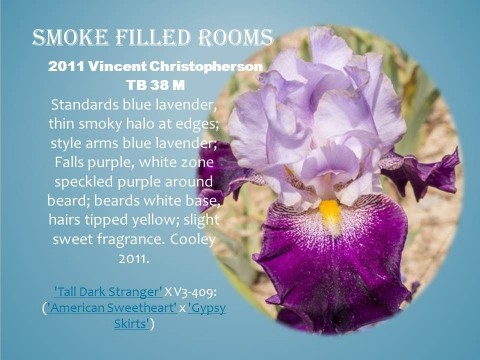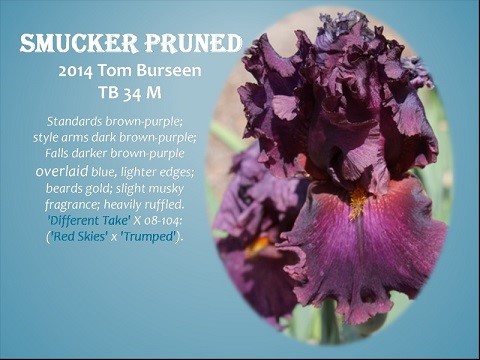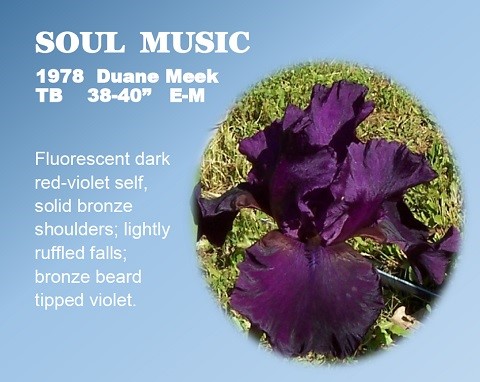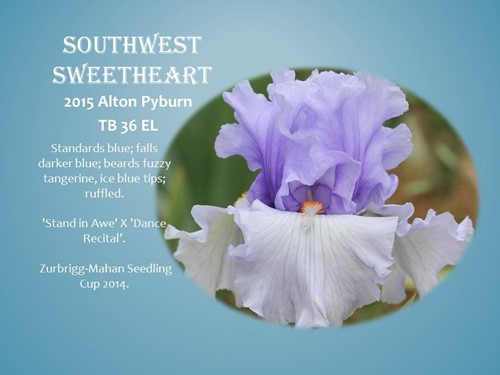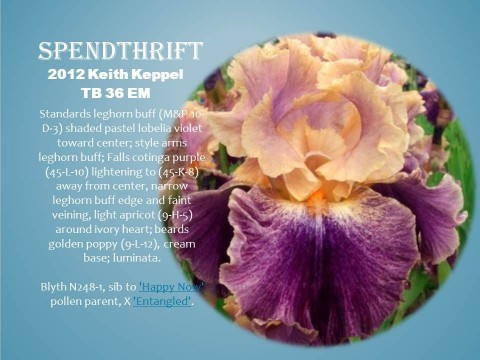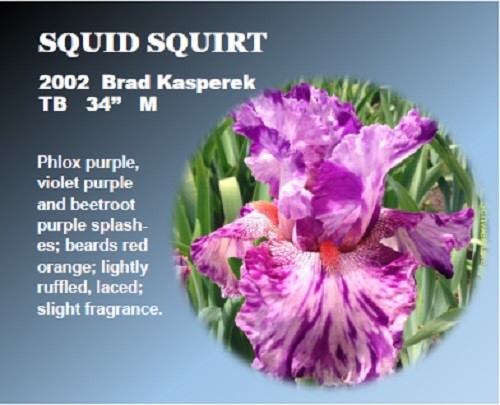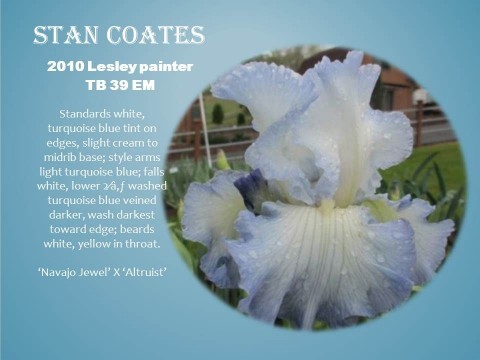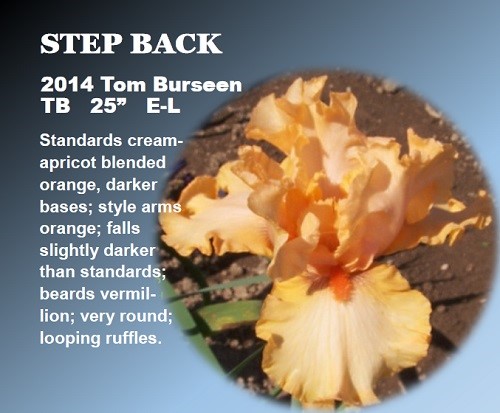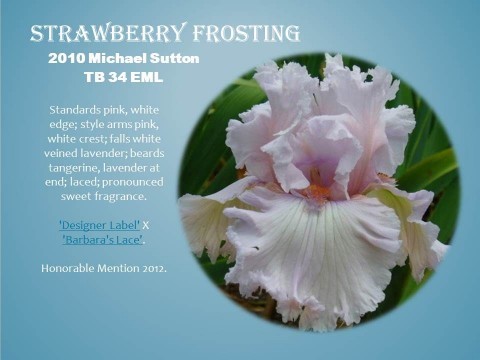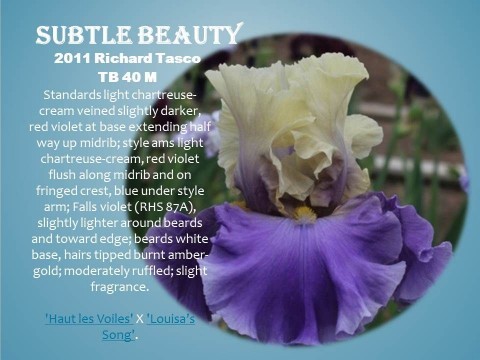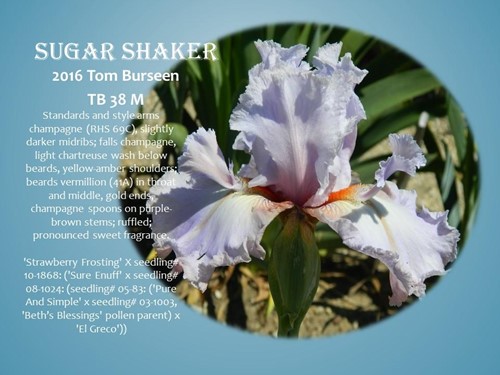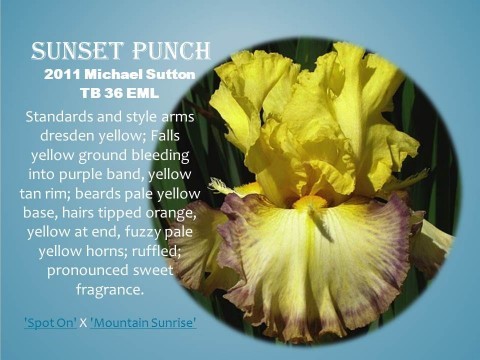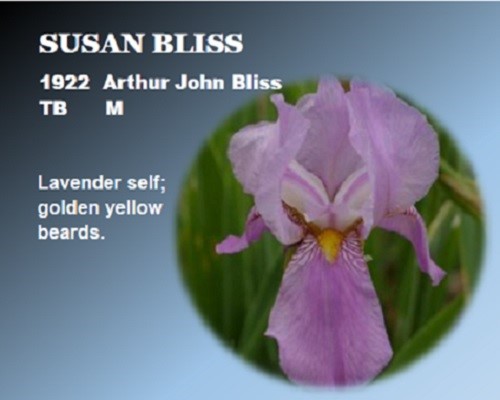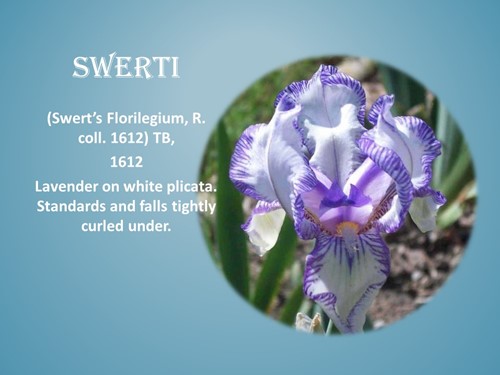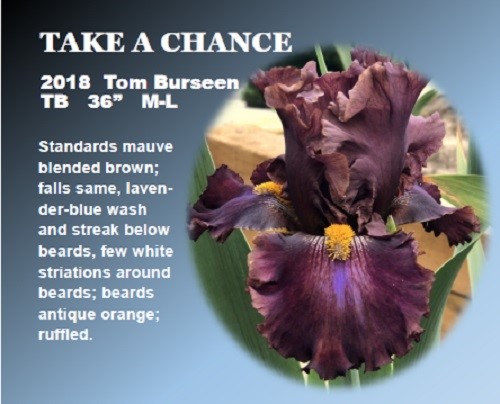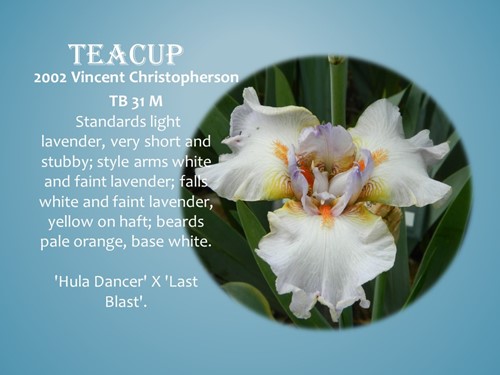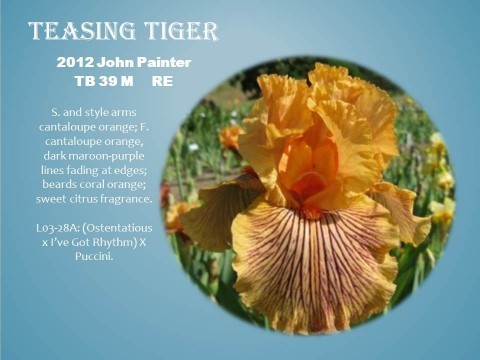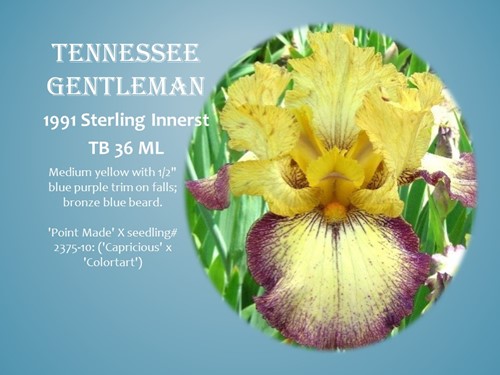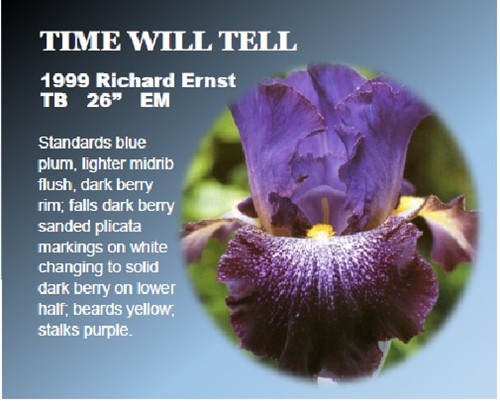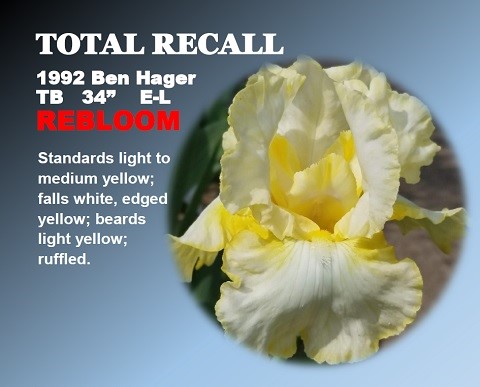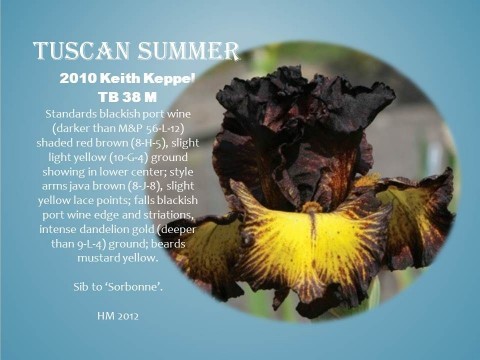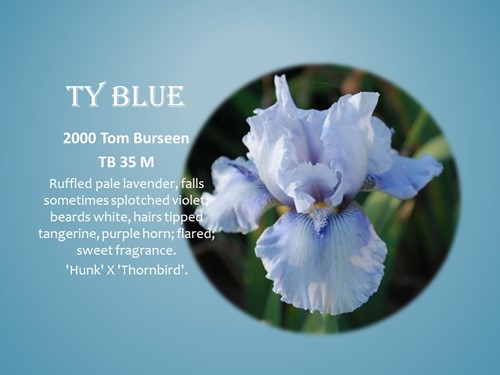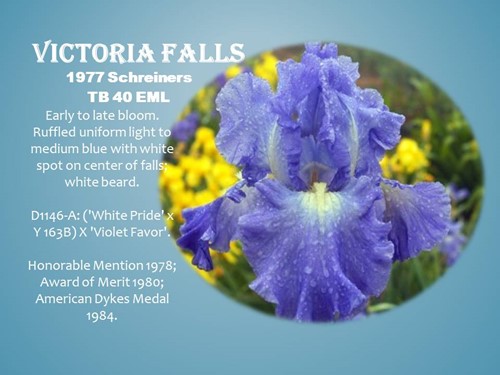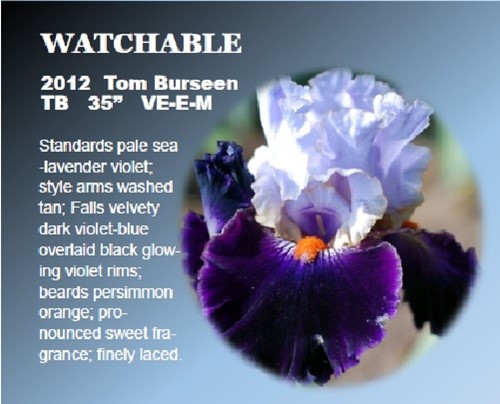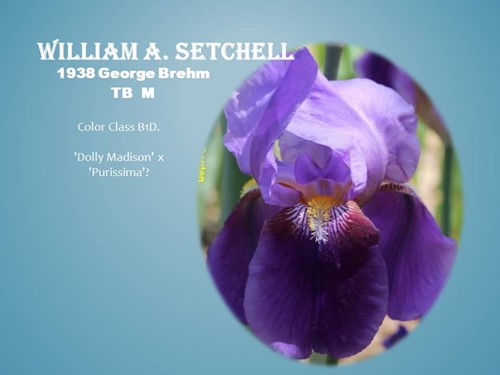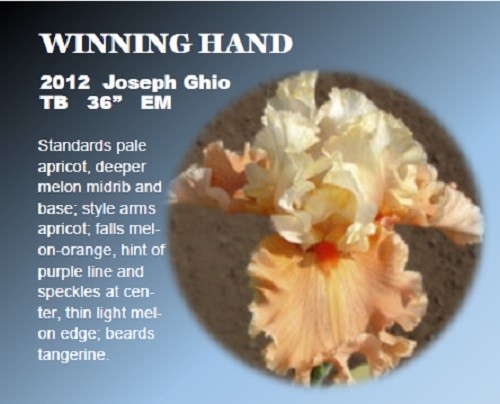 That was the last one. 
Contact ISD
For more information about the Iris Society of Dallas please send us an email.